The Most Online Votes Award is presented to the 'Celebrity Dancer' who is the top online fundraiser July 9 – Oct 3, 2014 in Tampa Bay's Dancing with the Stars charity event hosted by Julie Weintraub's Hands Across the Bay.  Karen had 10,006 votes, more than twice the next dancer, raising thousands of dollars for Hands Across the Bay and this year's beneficiary charities.  This year's Celebrity Dancers and their votes are shown here.
Click below to read "Getting to know HATB Dancing with the Stars local celebrity Karen Mertes with 10 questions" by Sarina Fazan.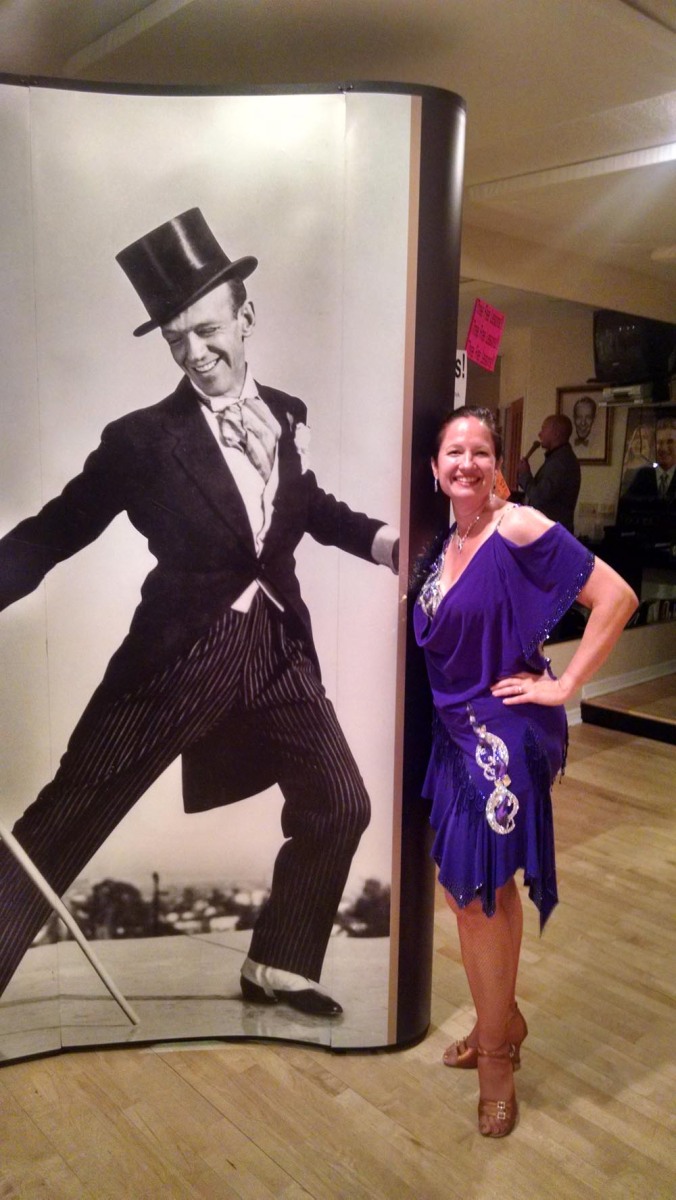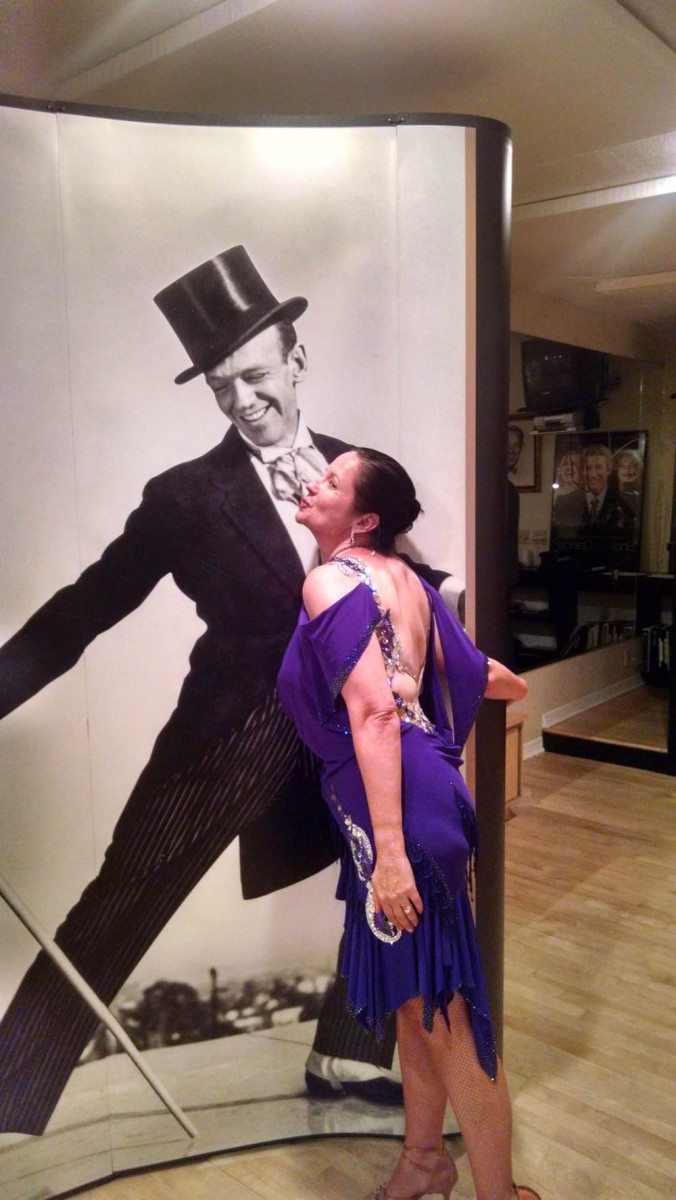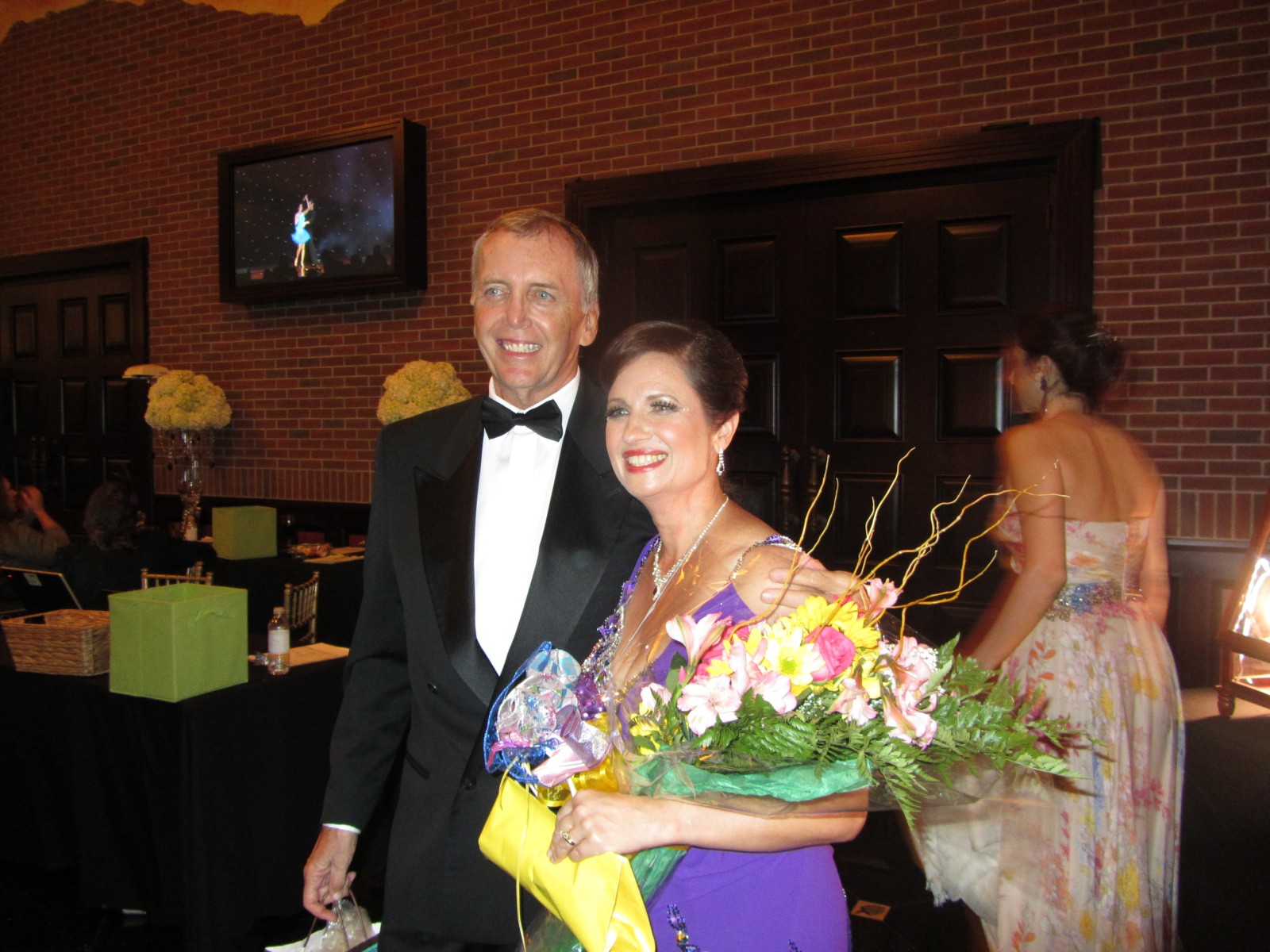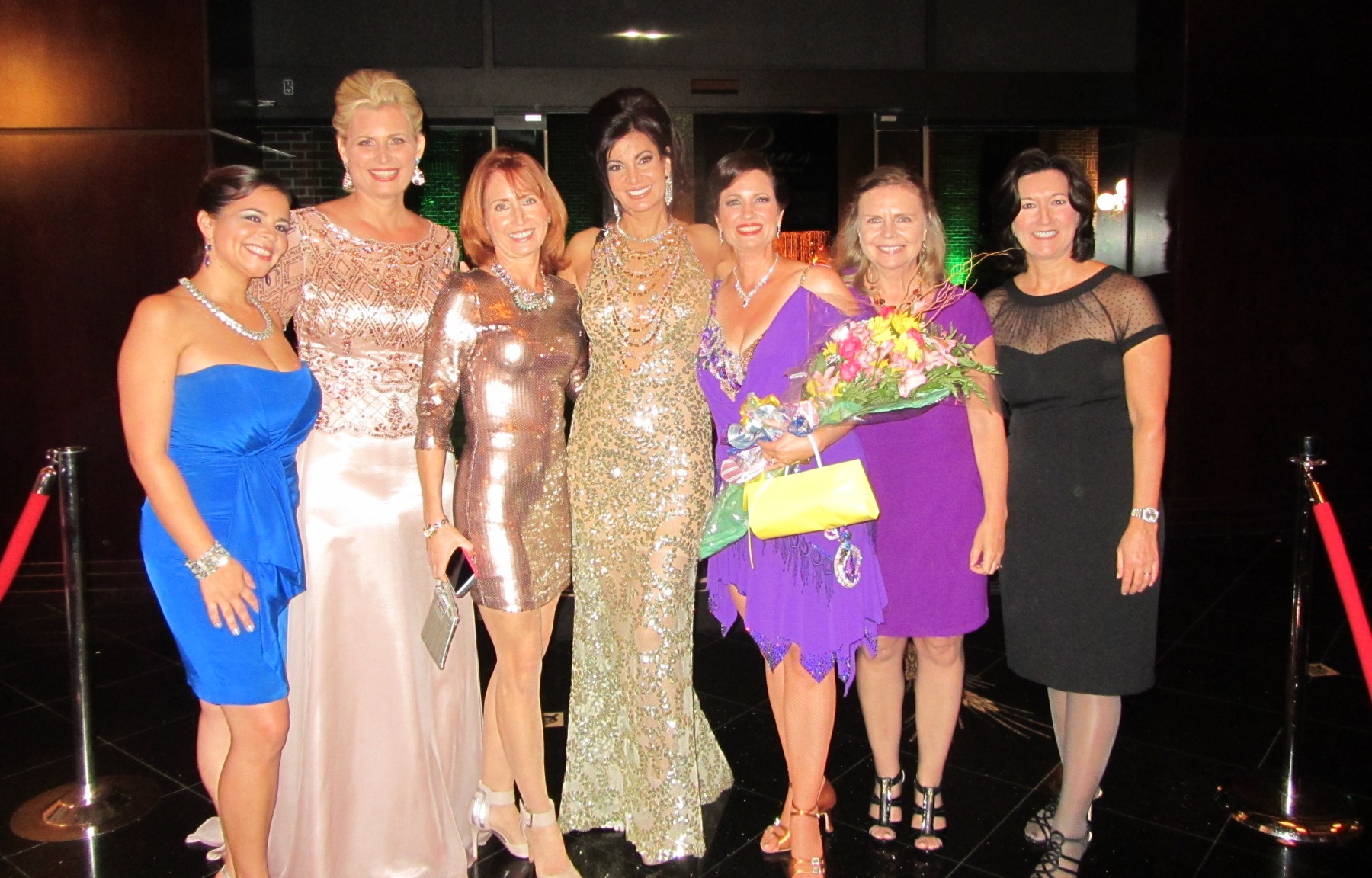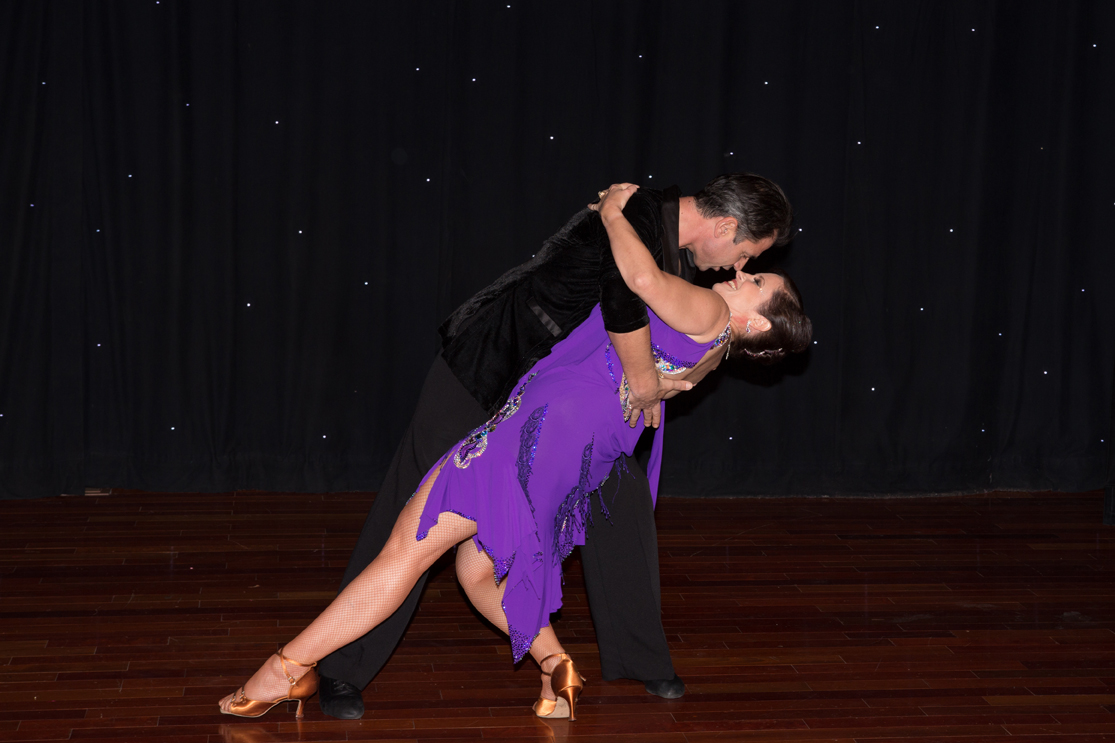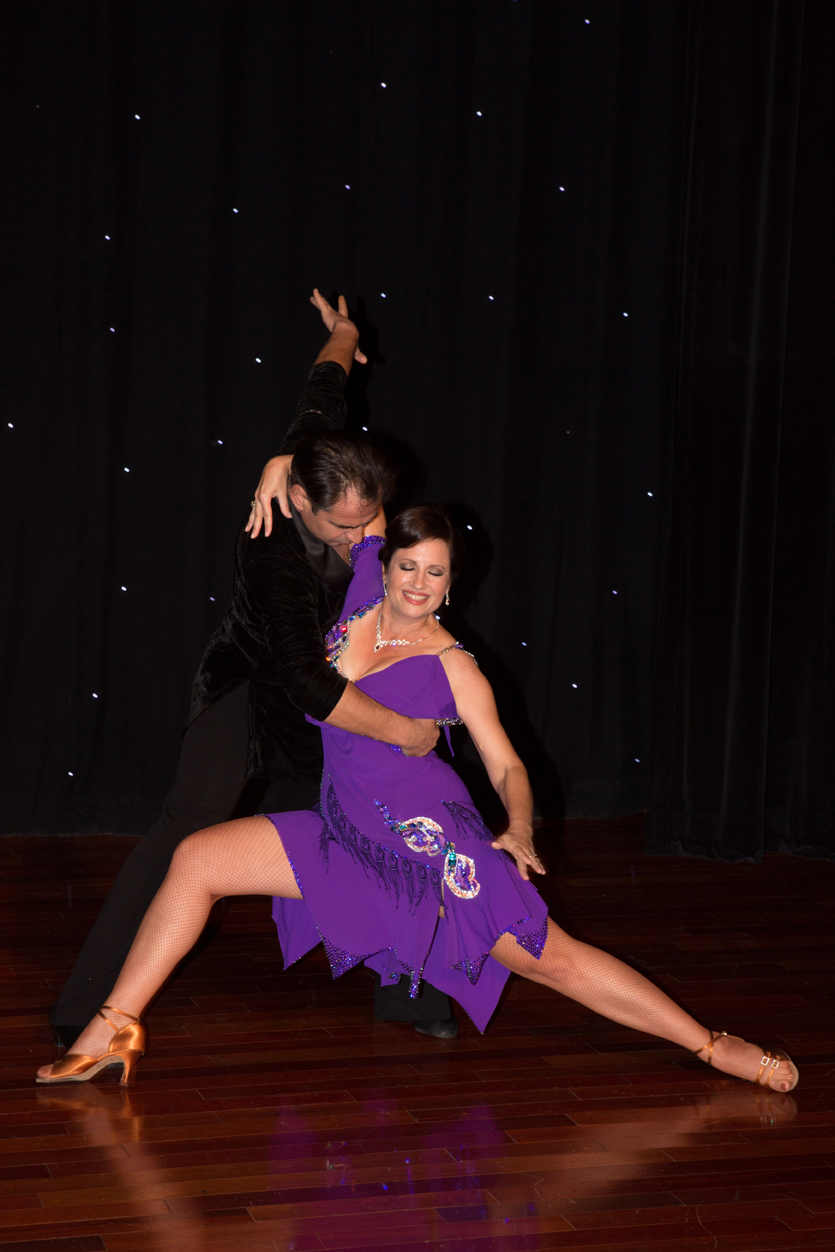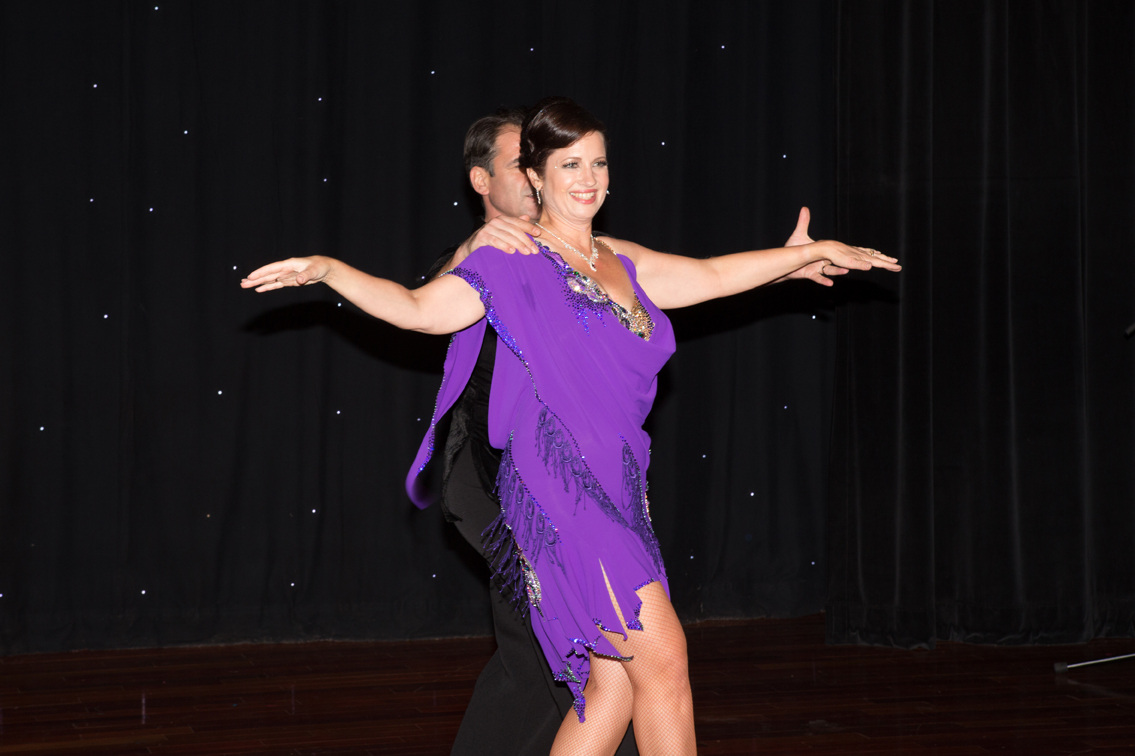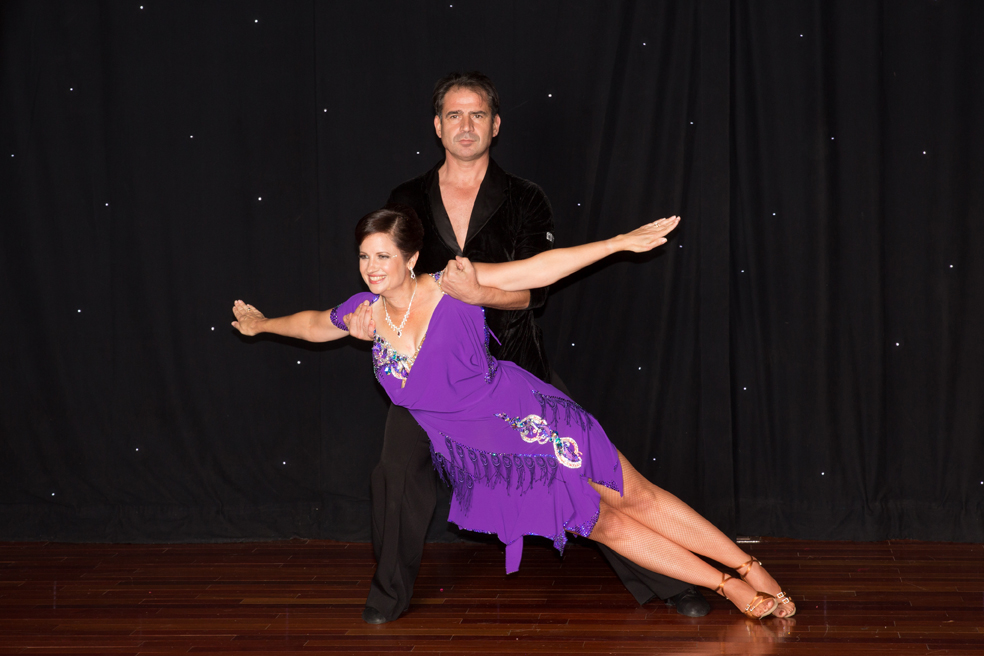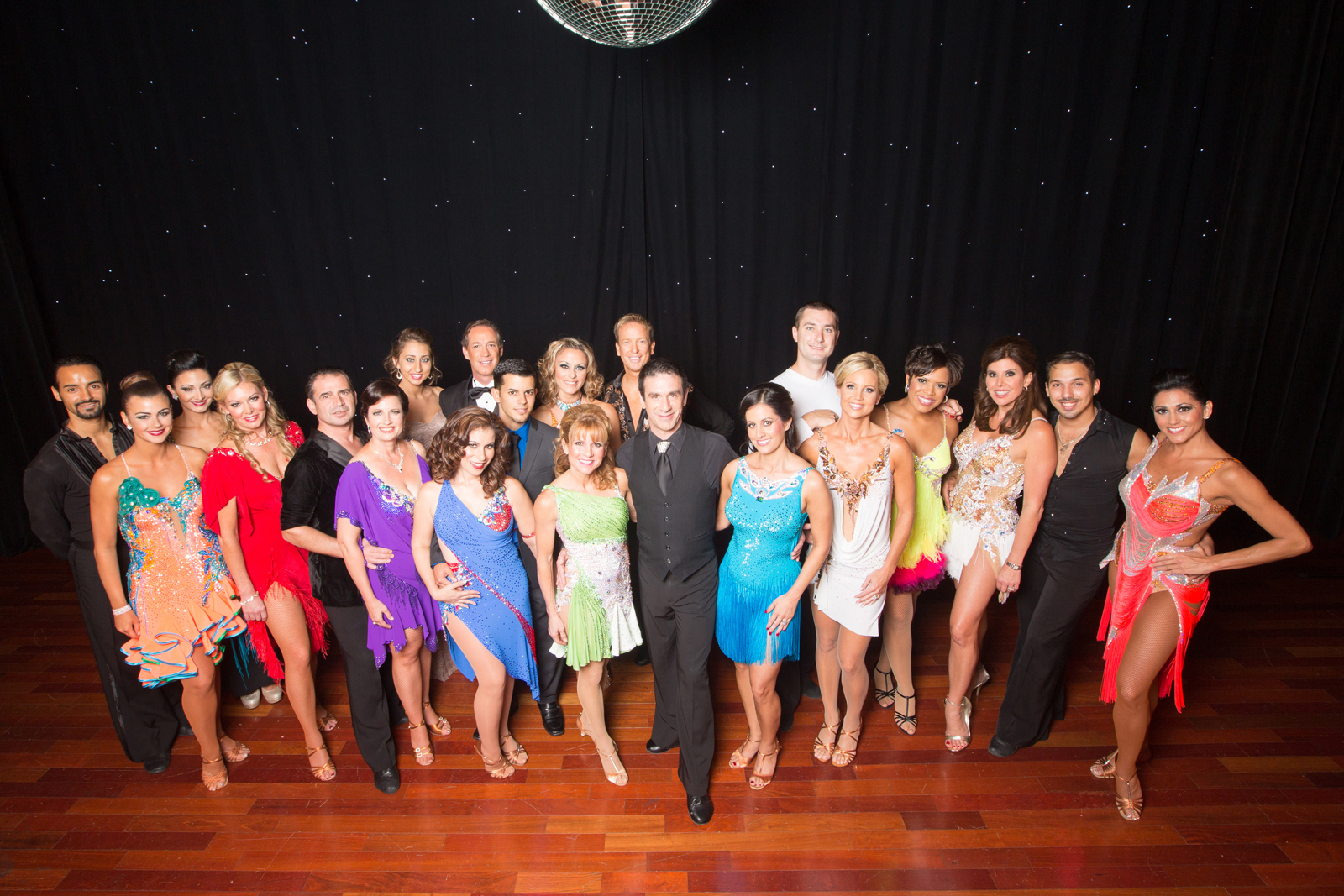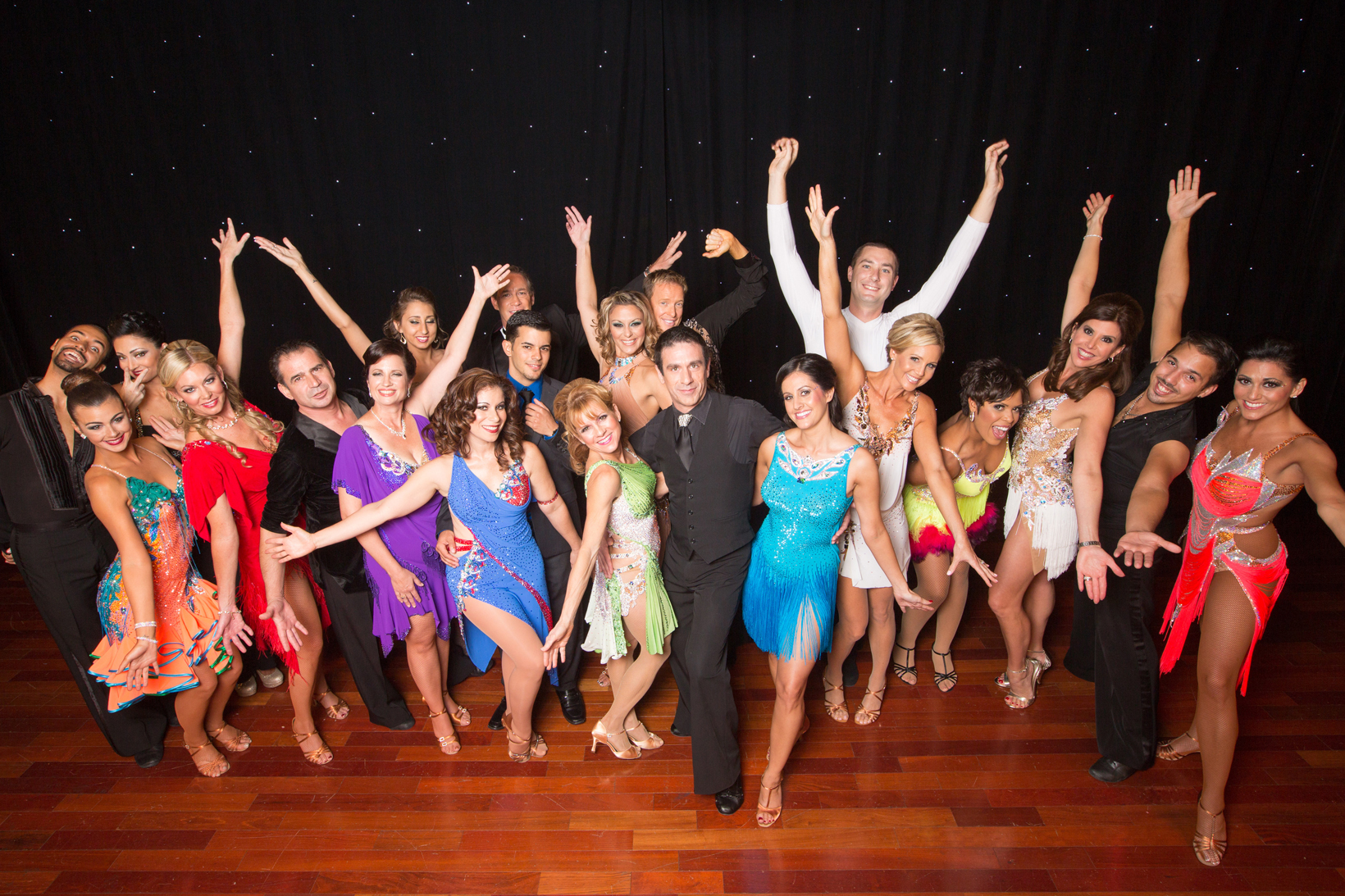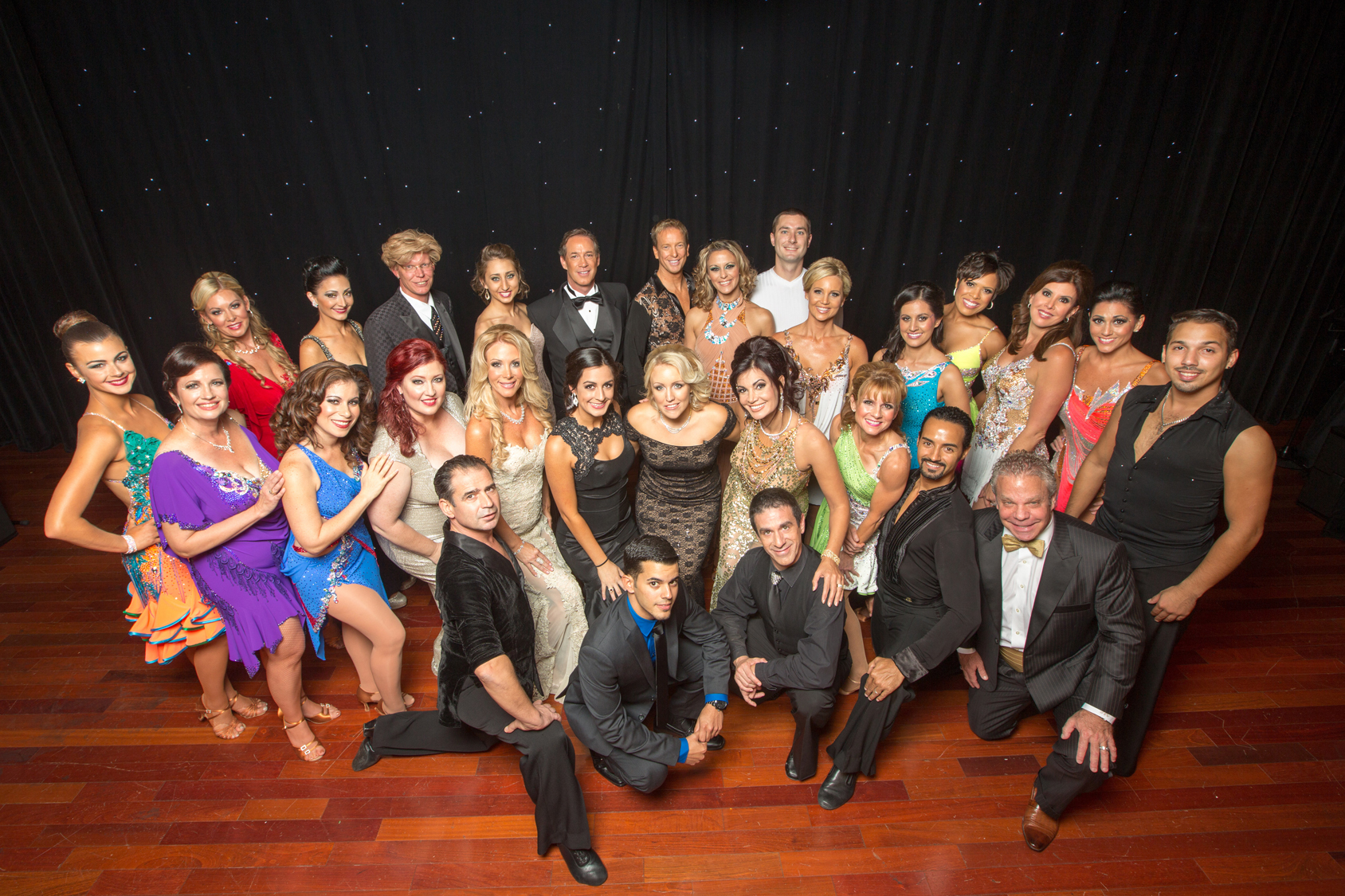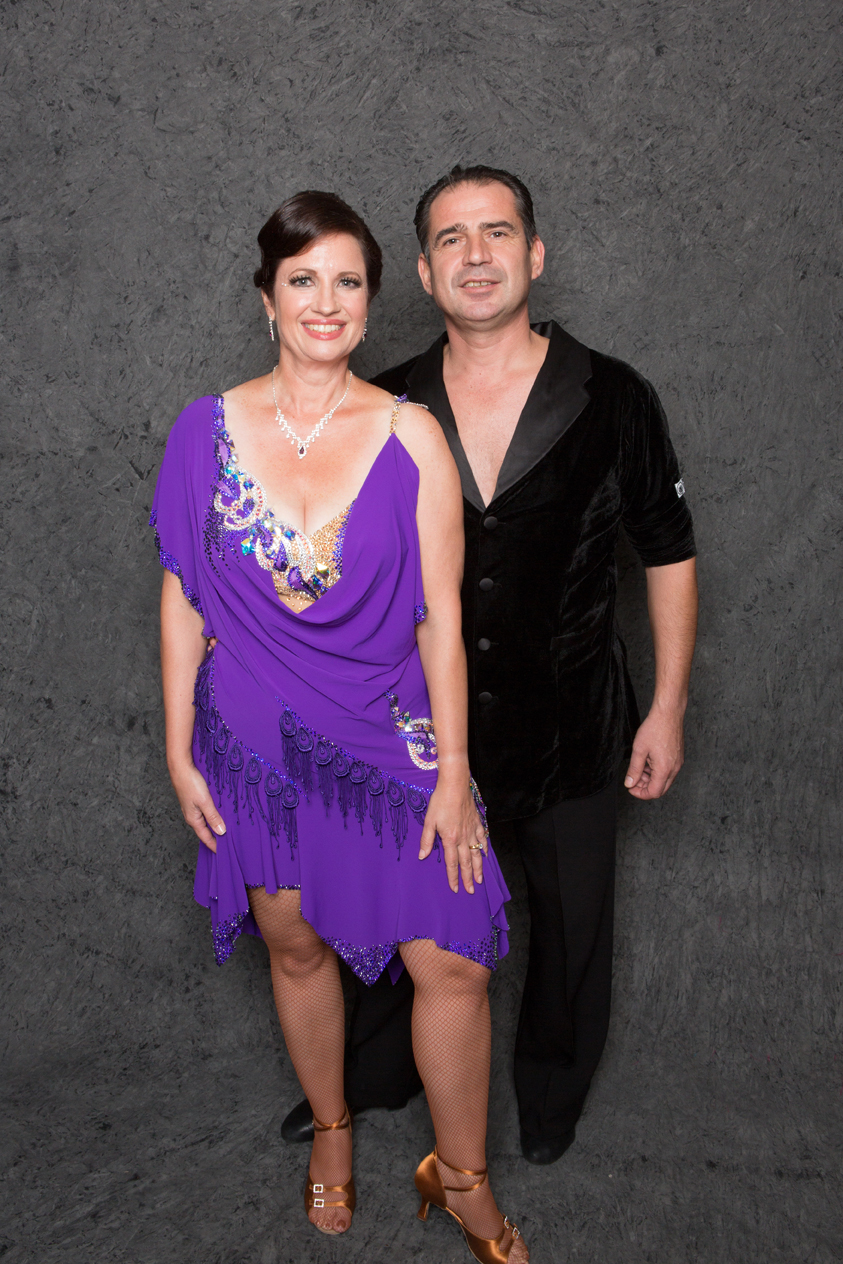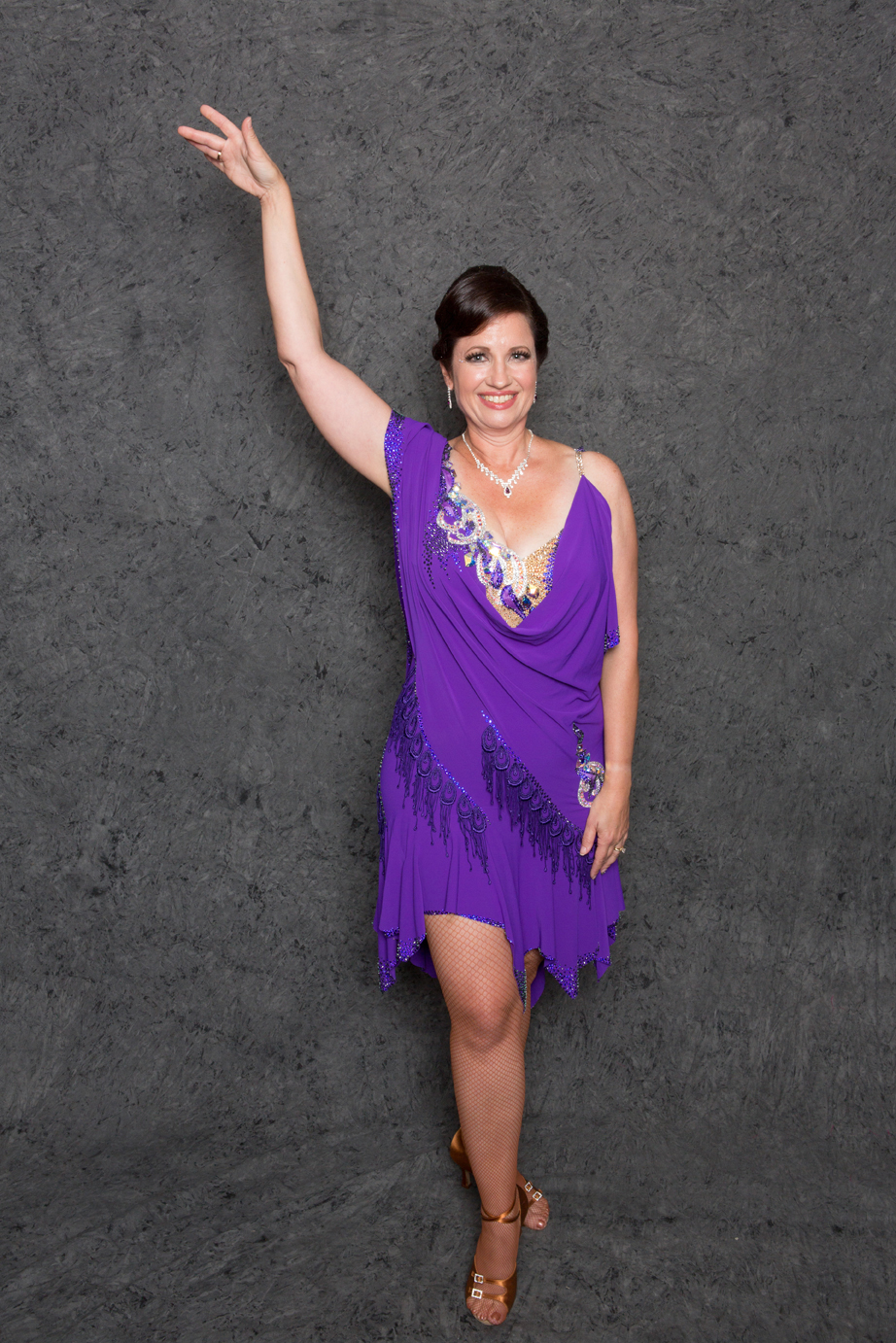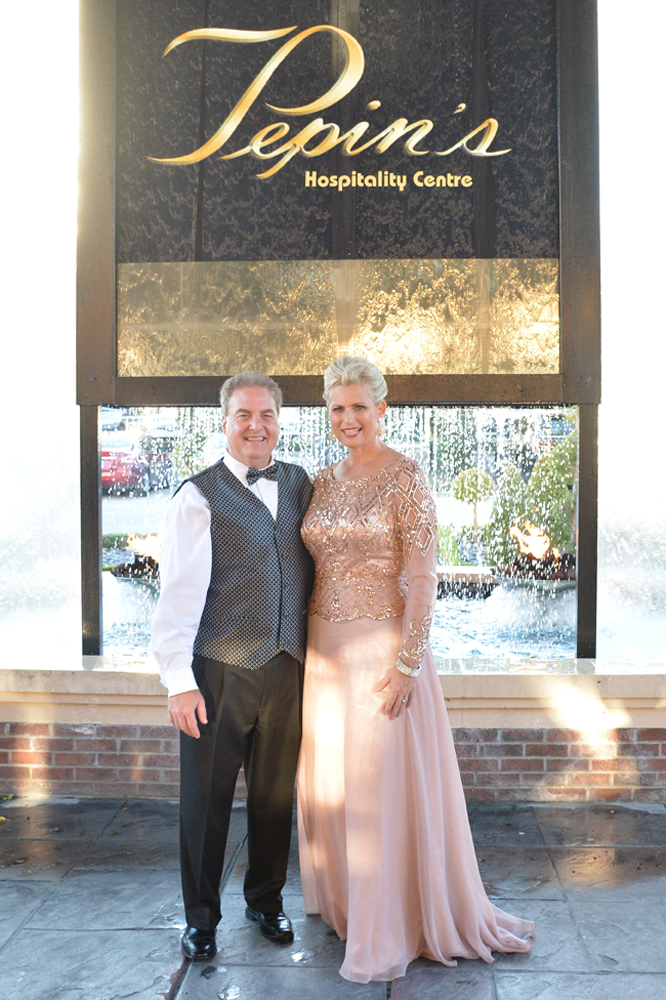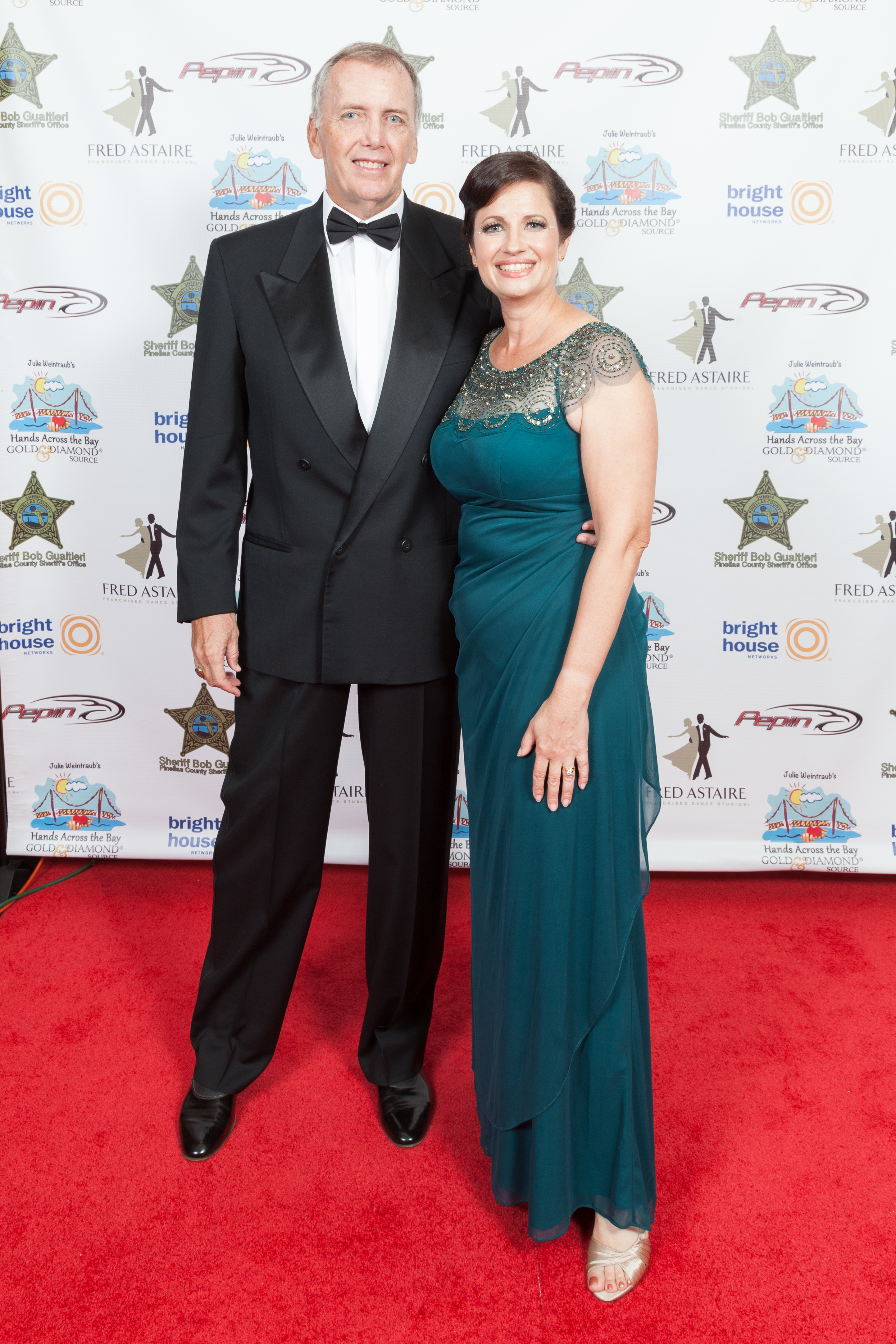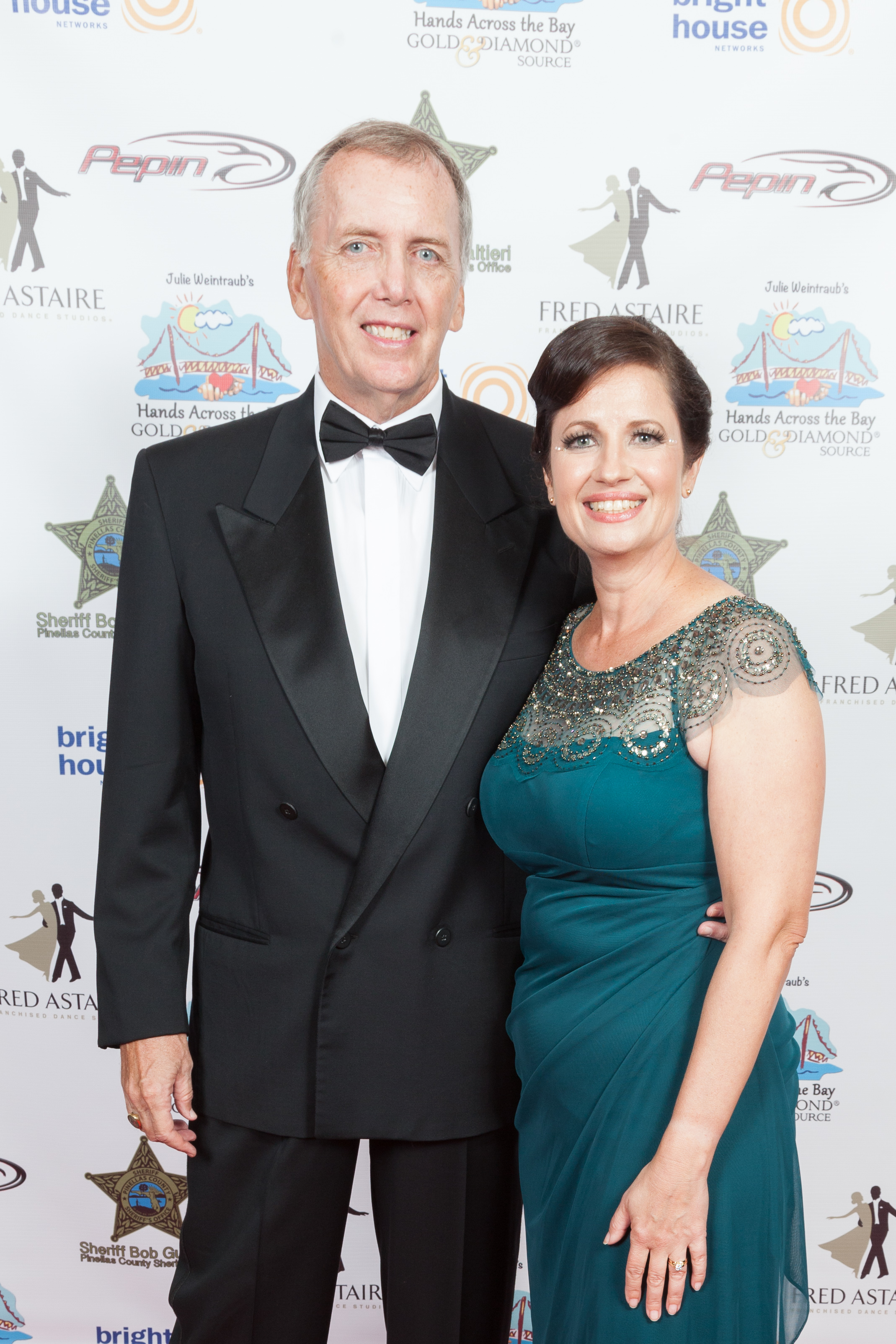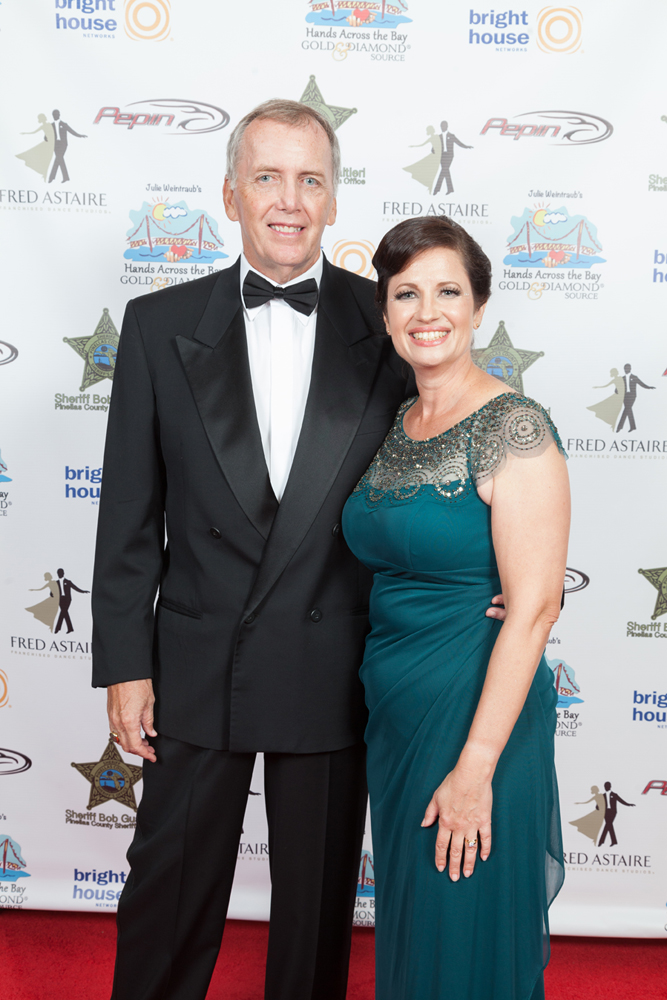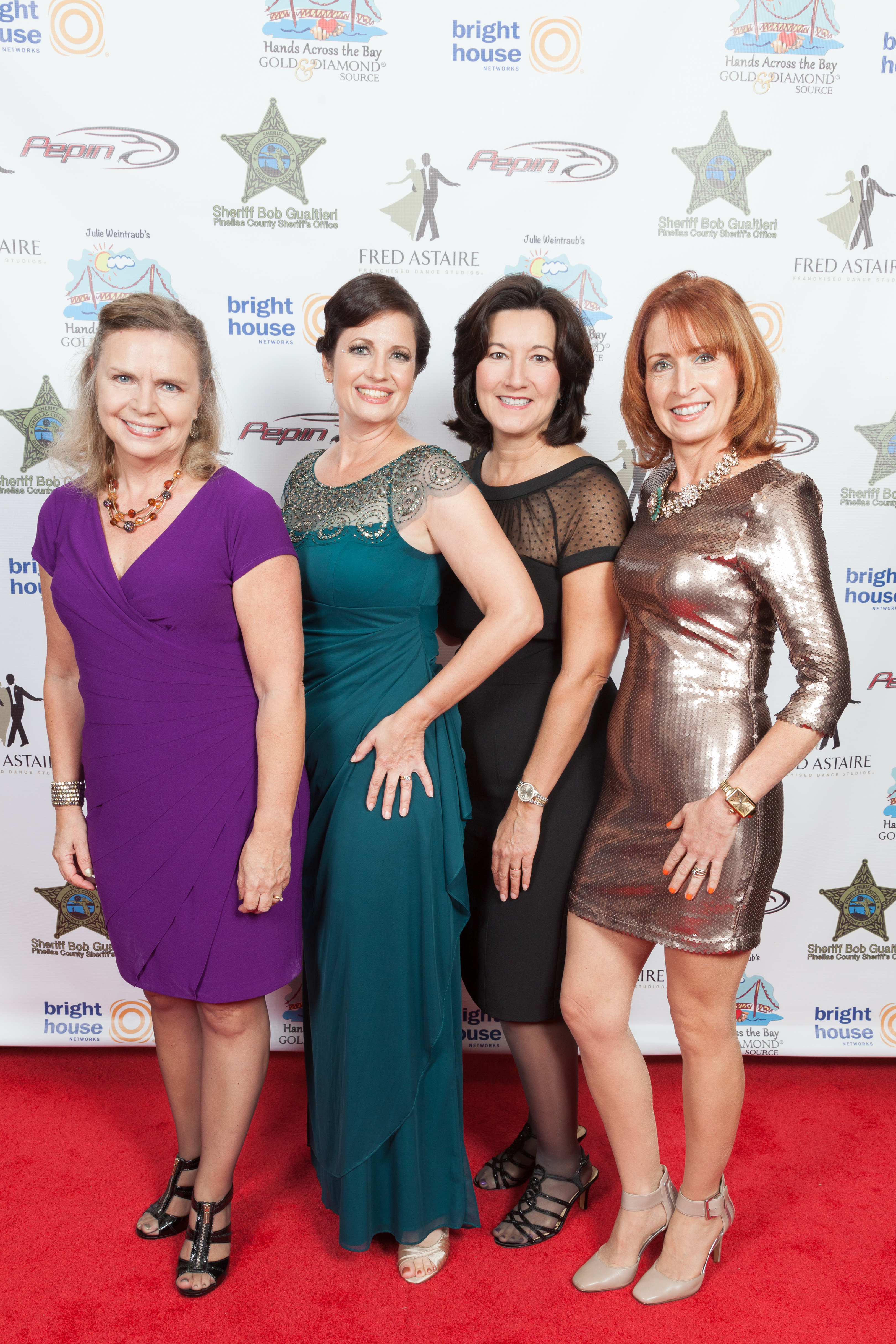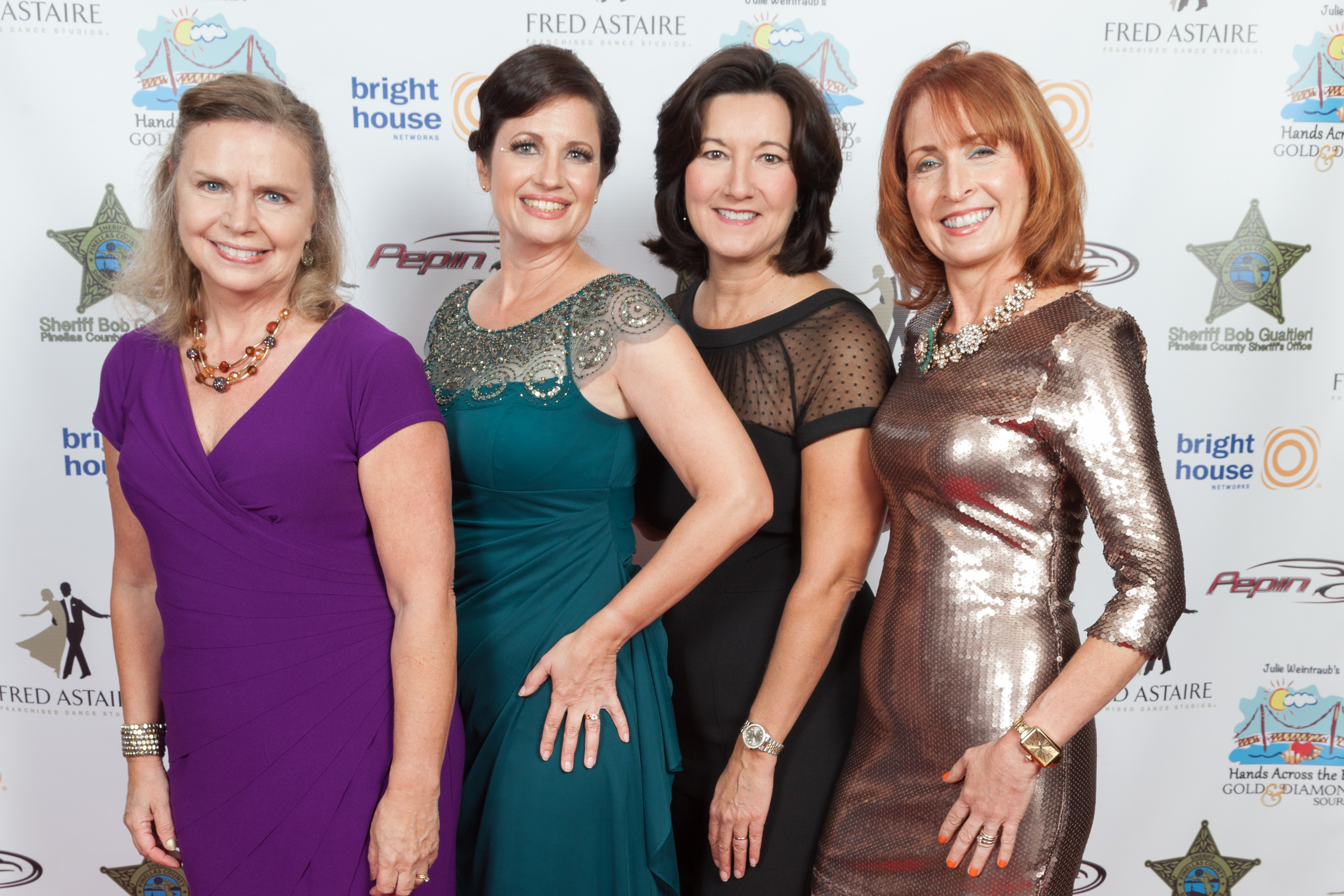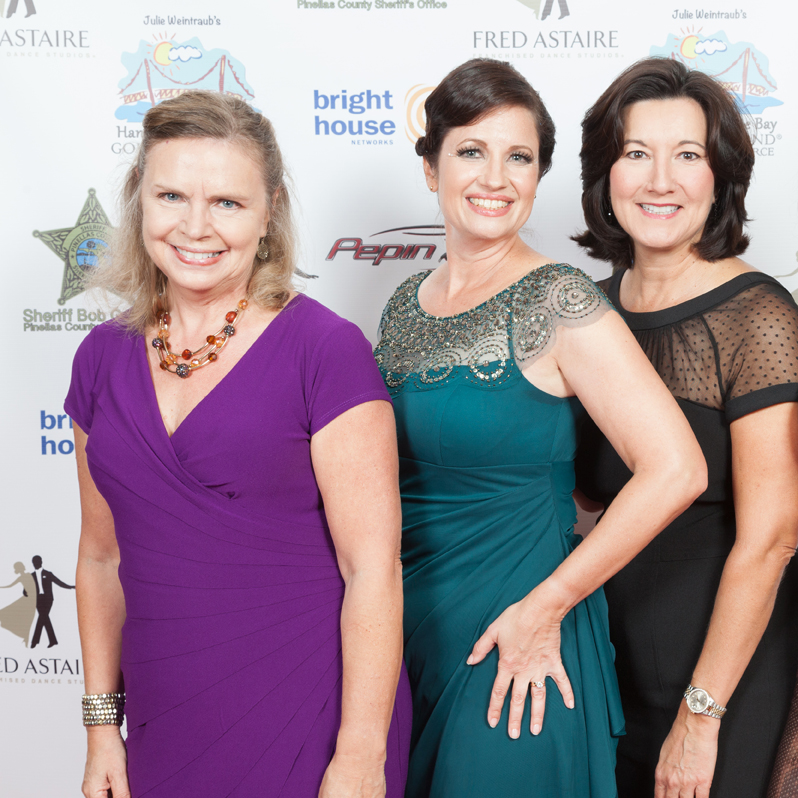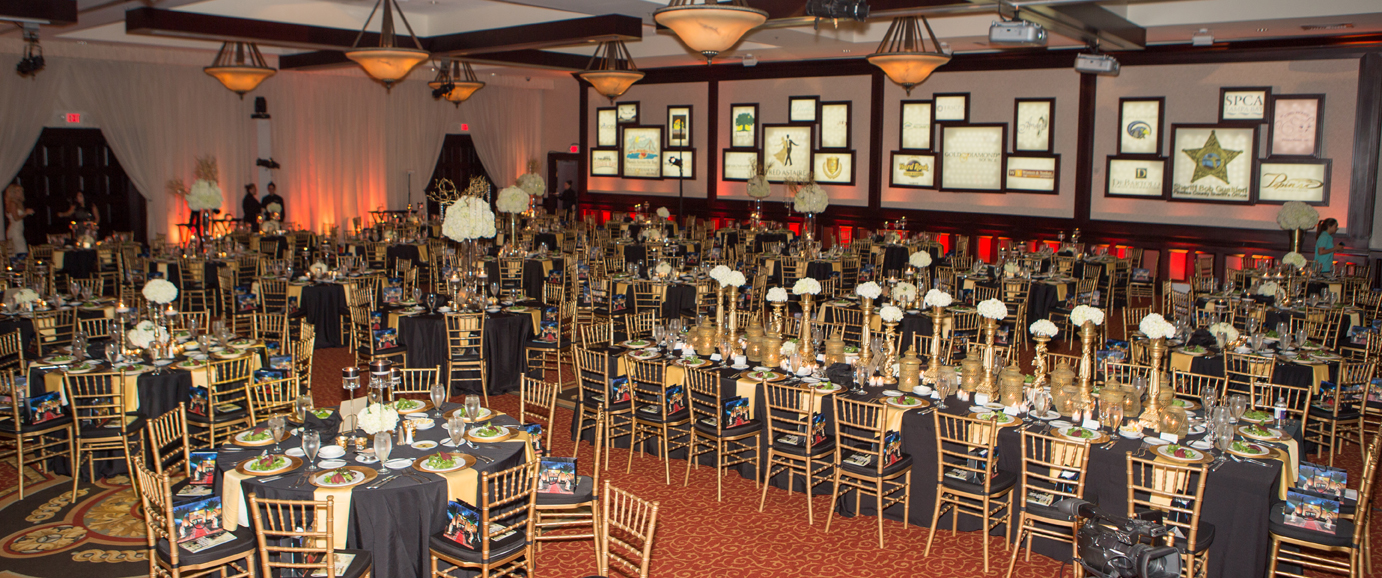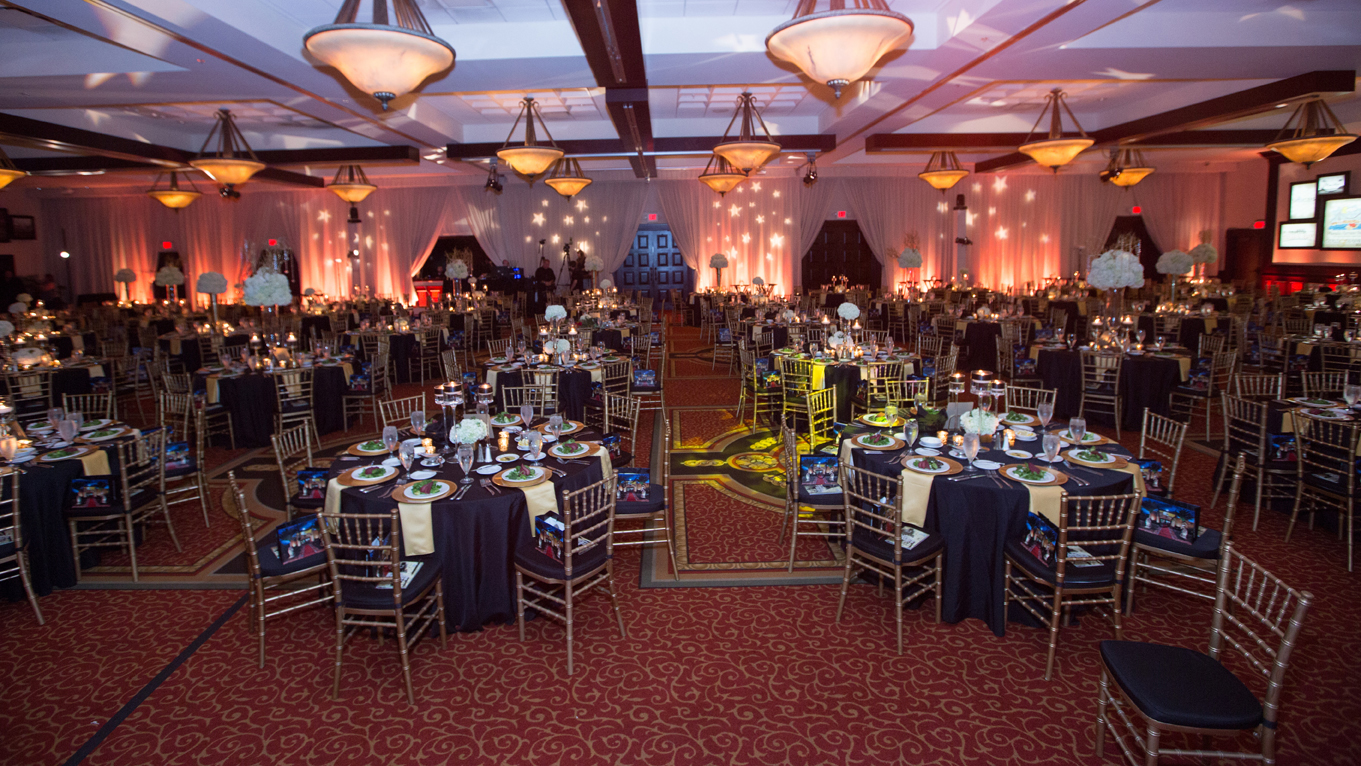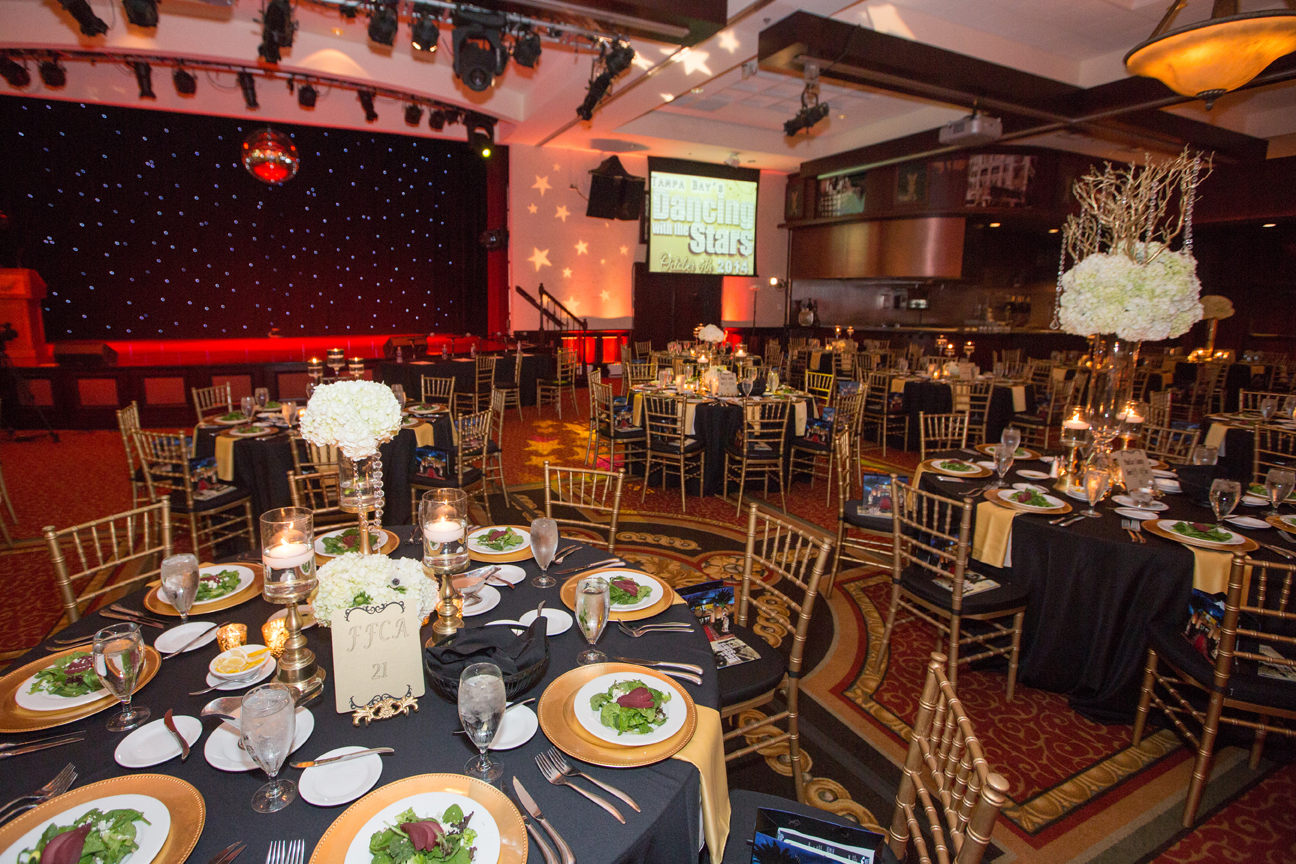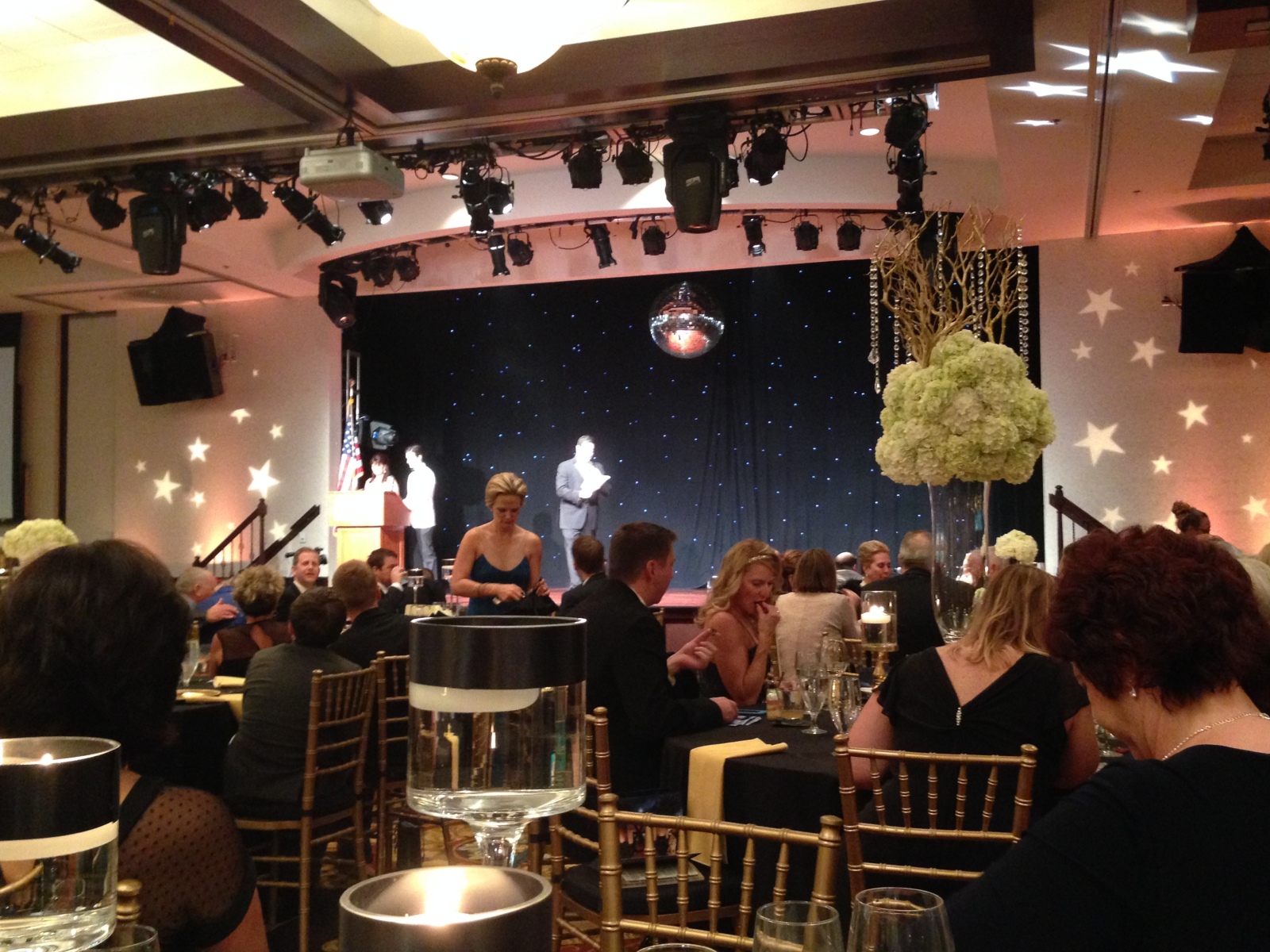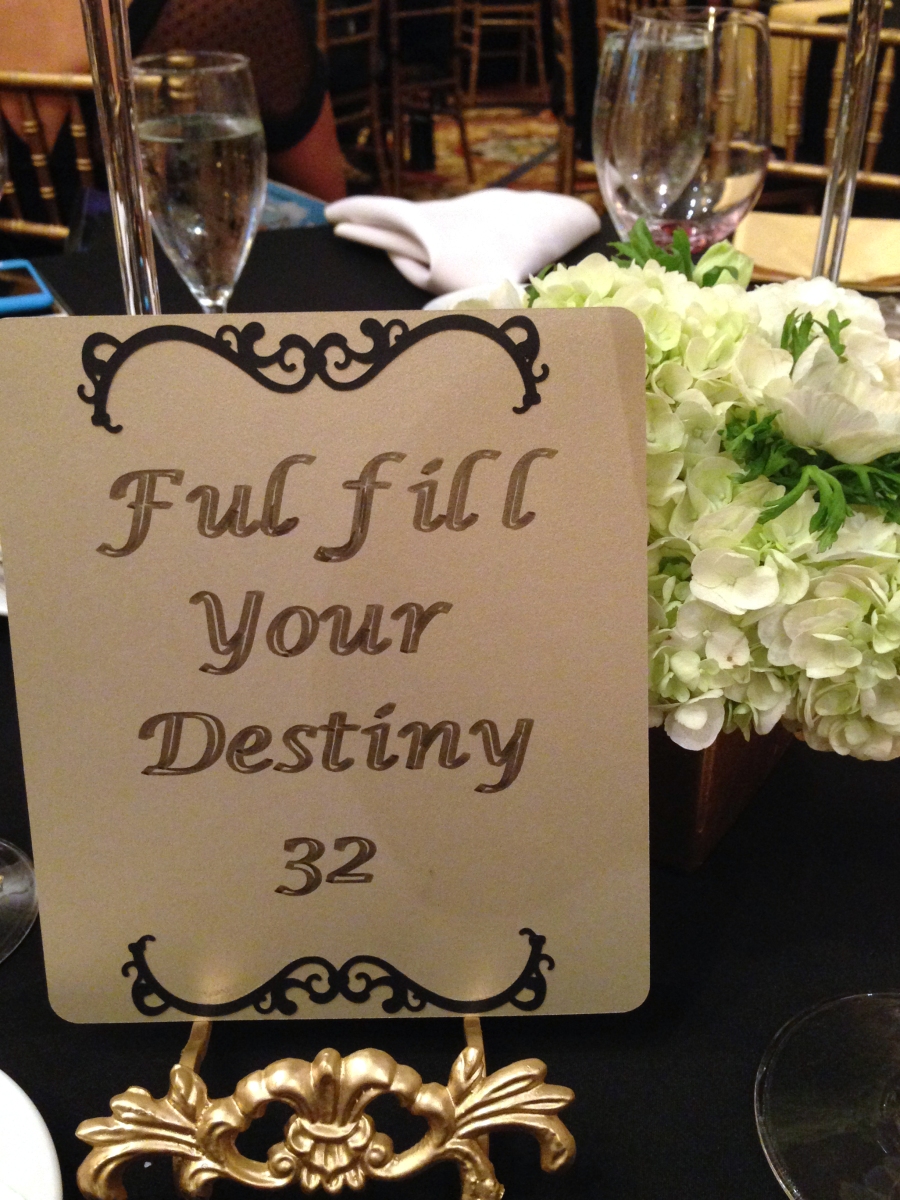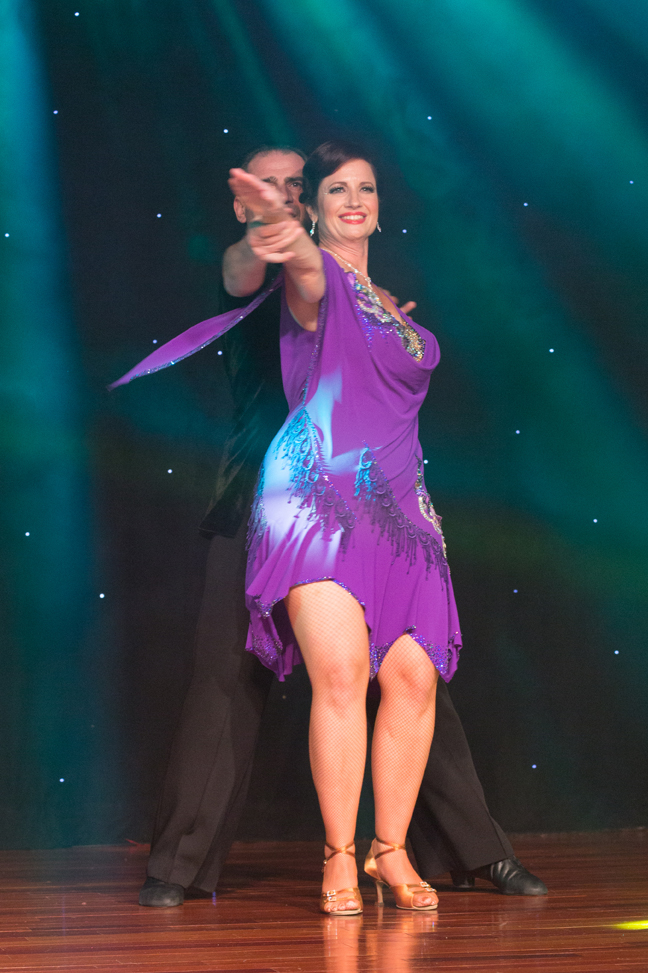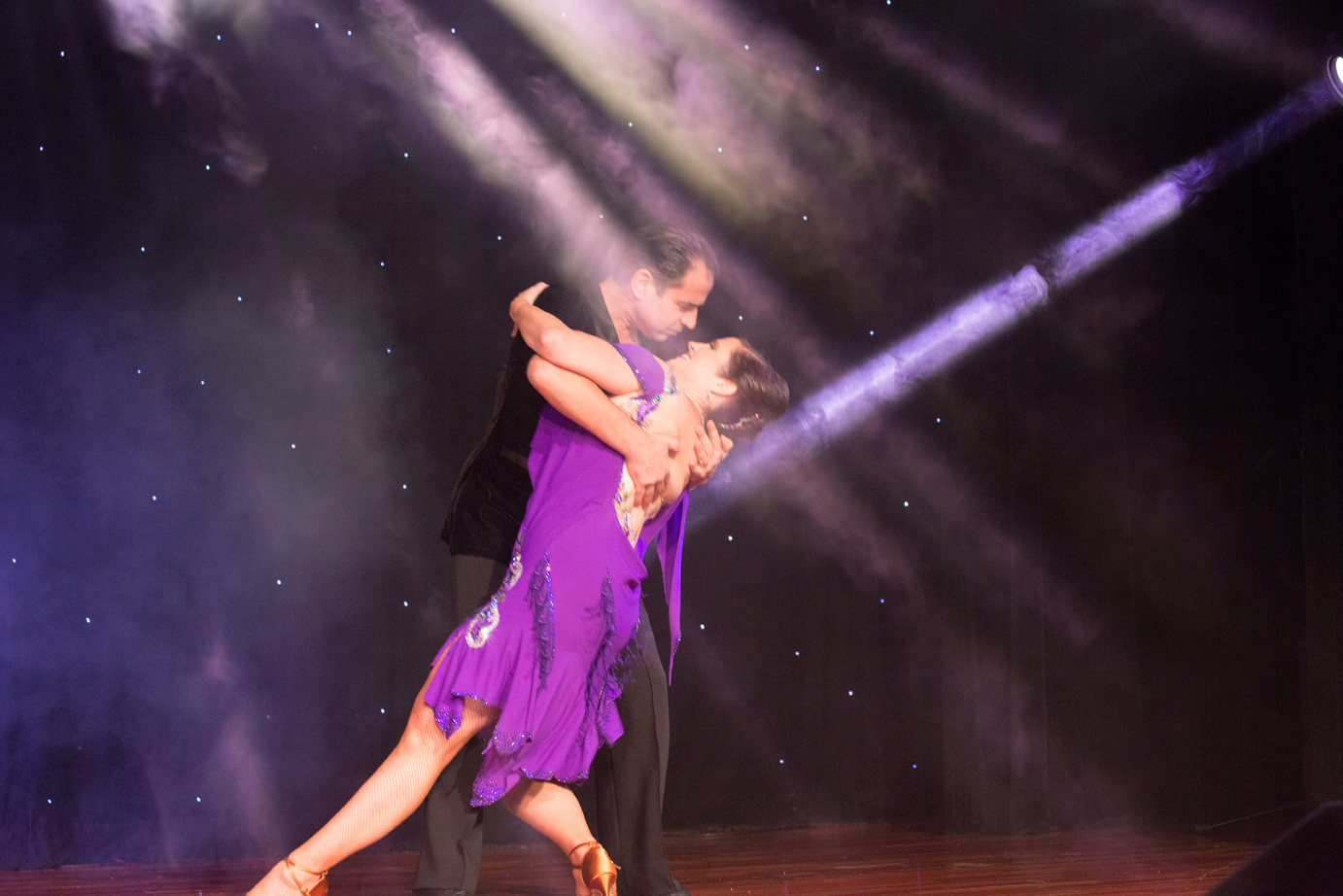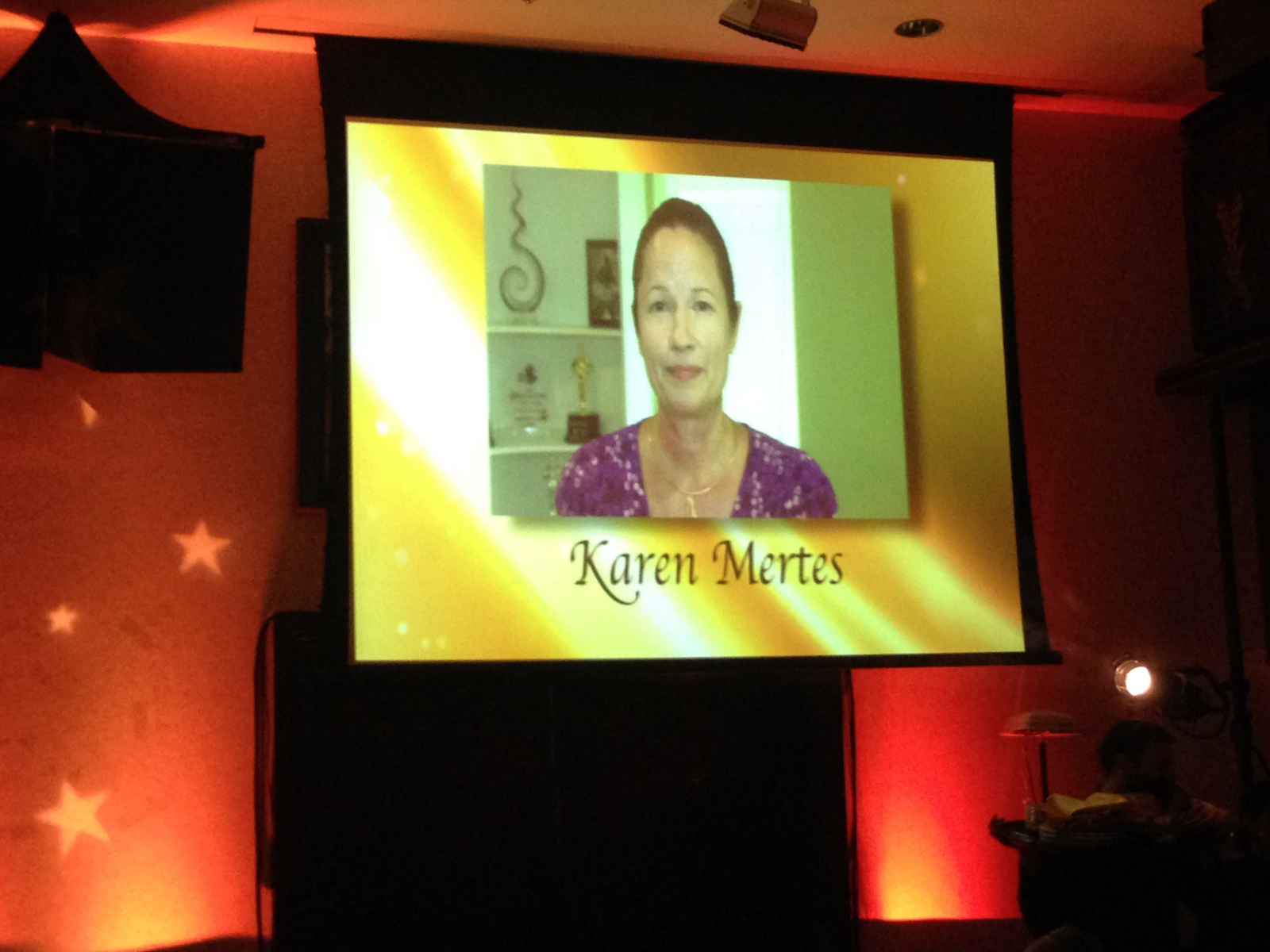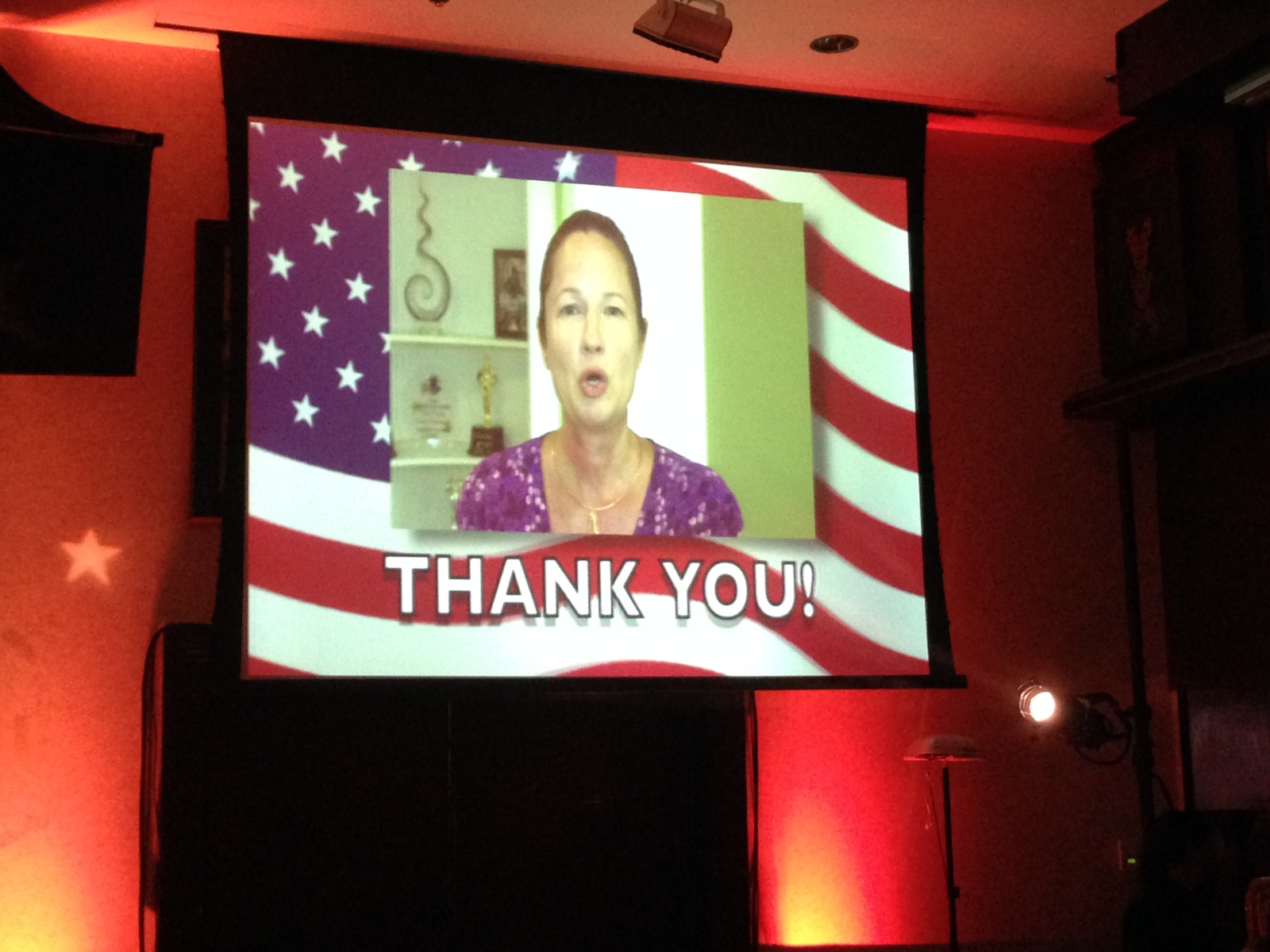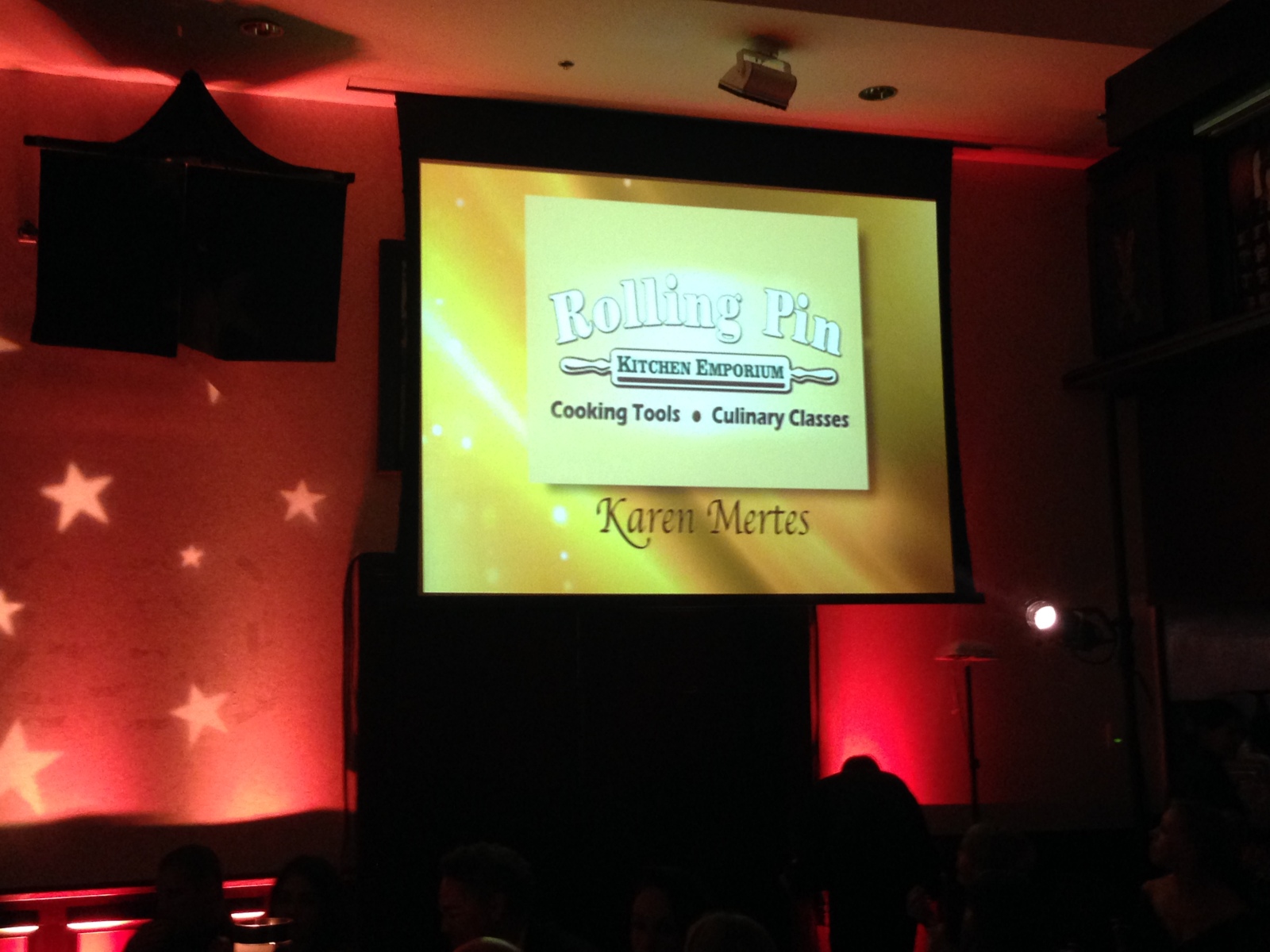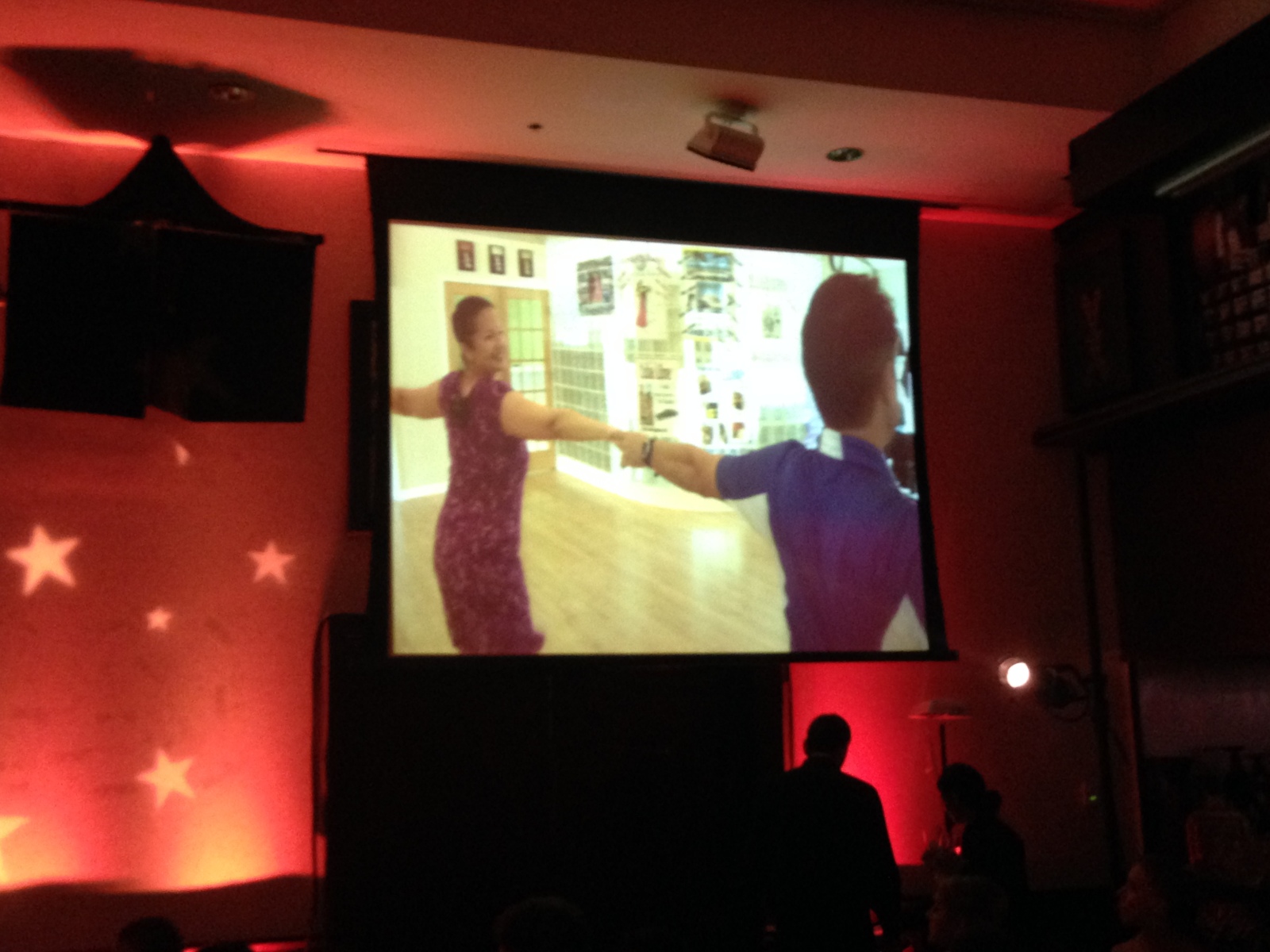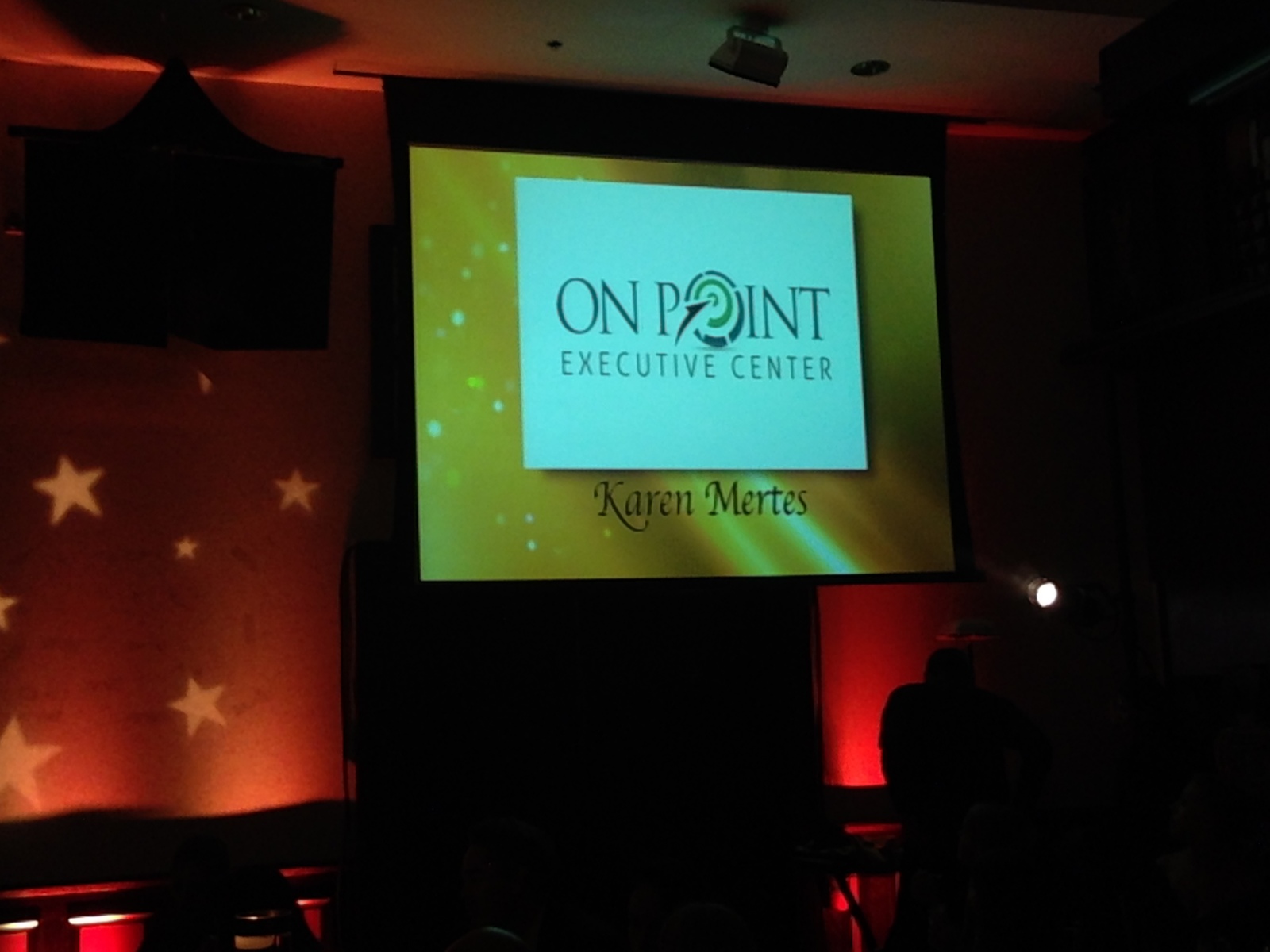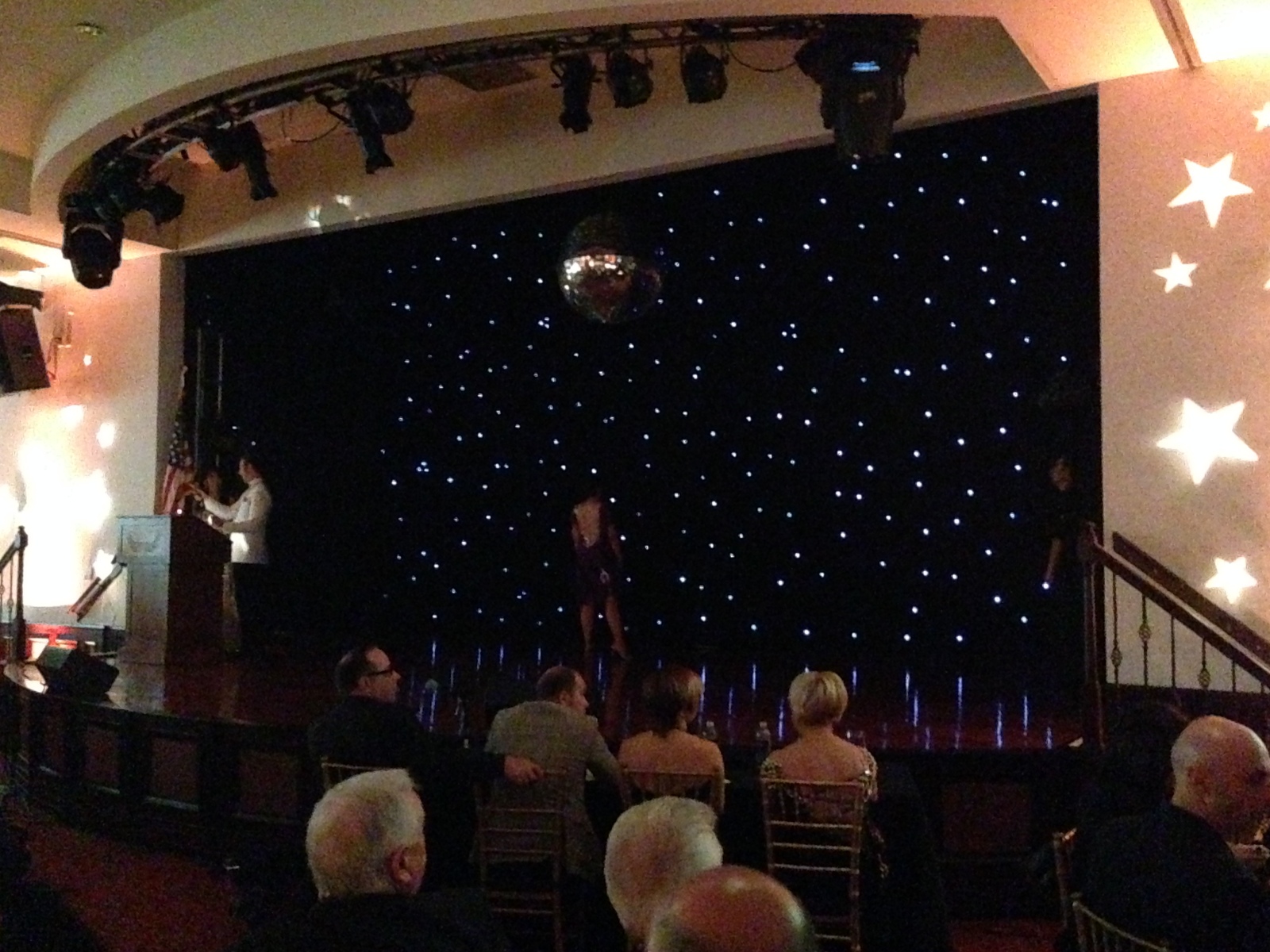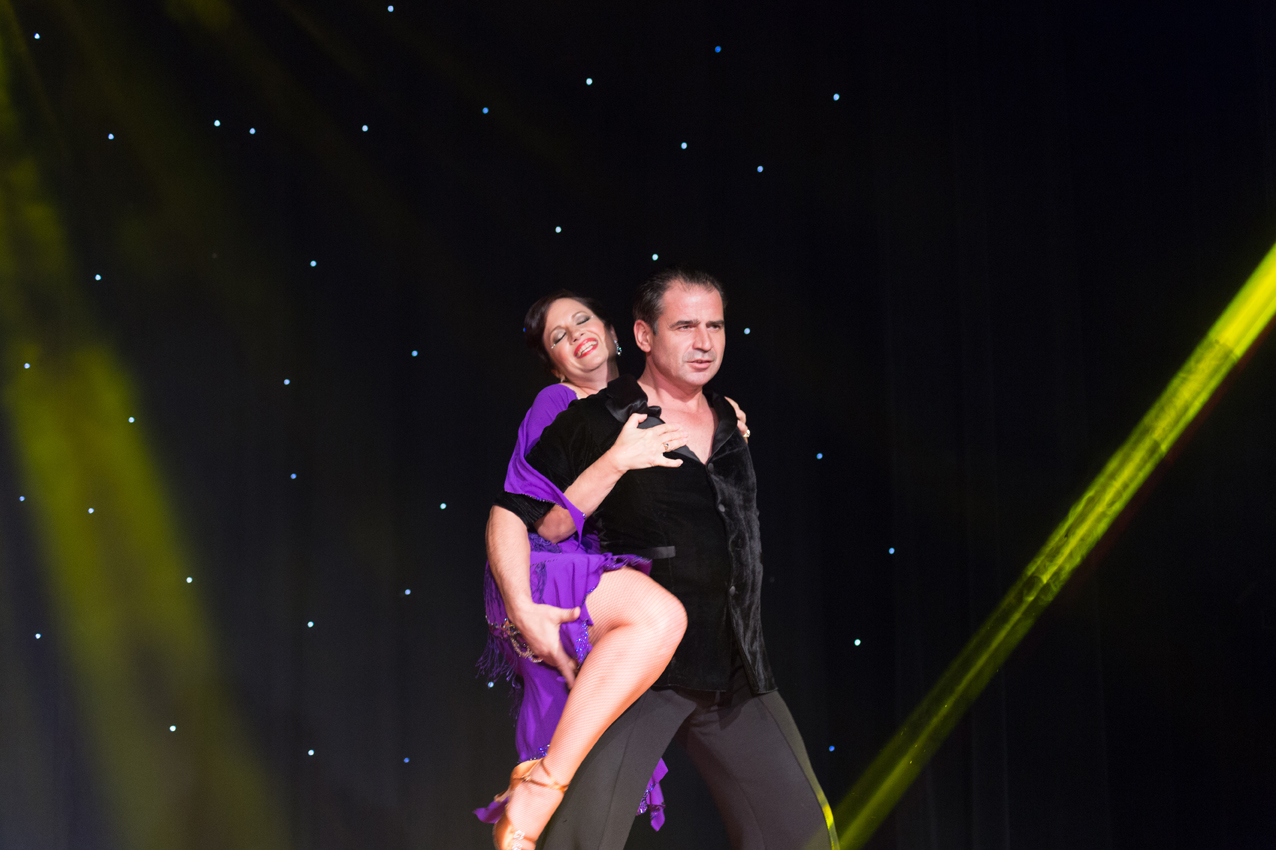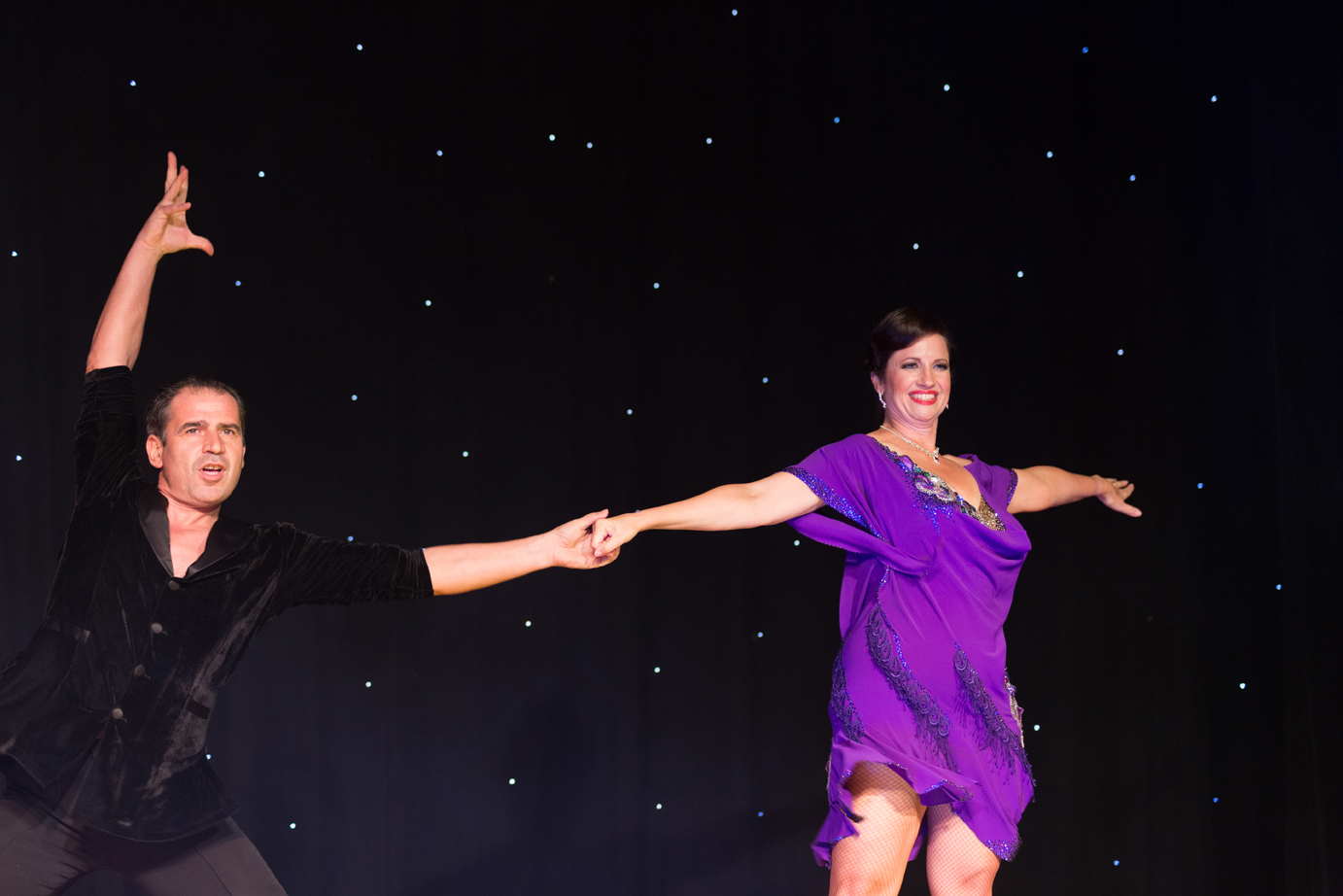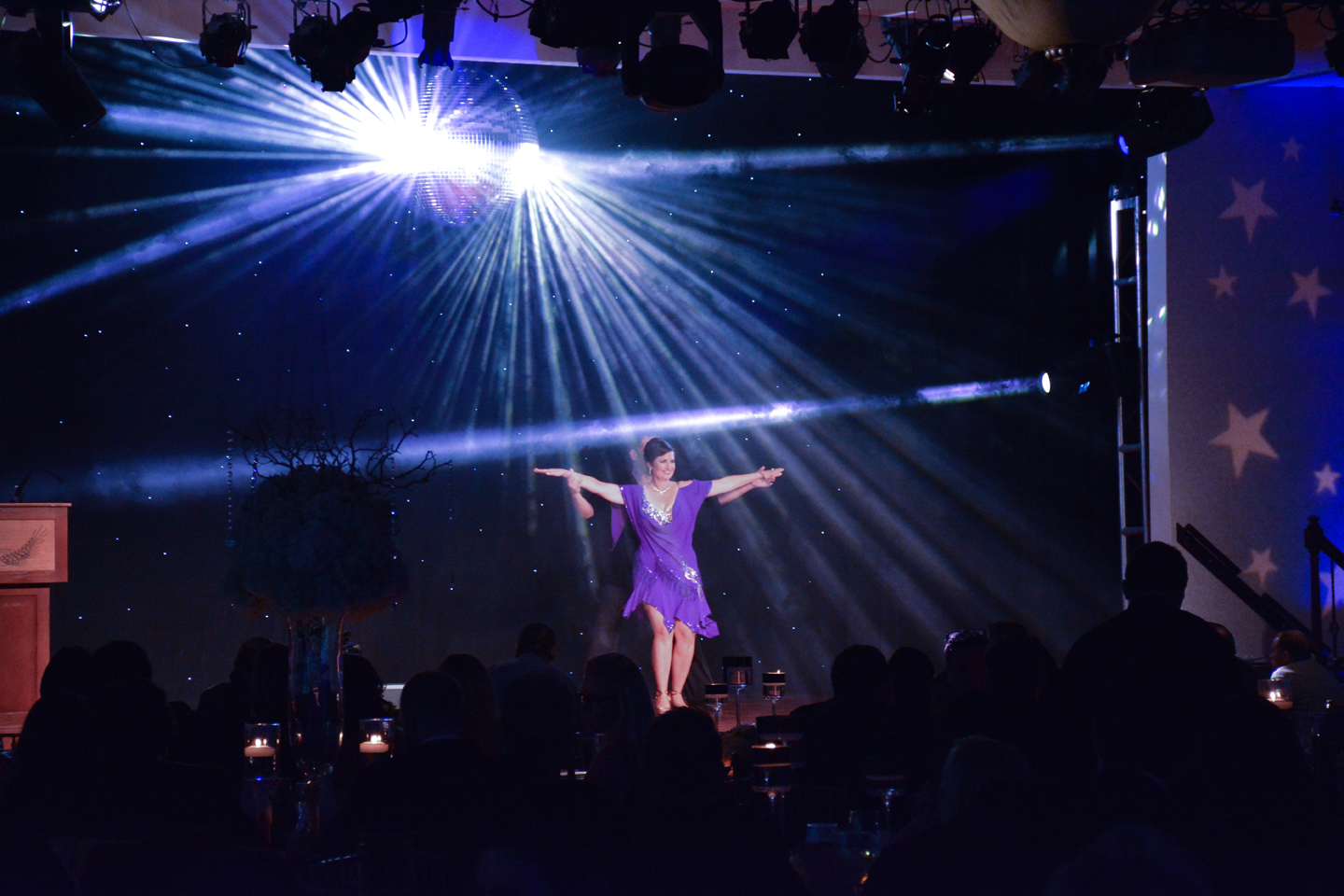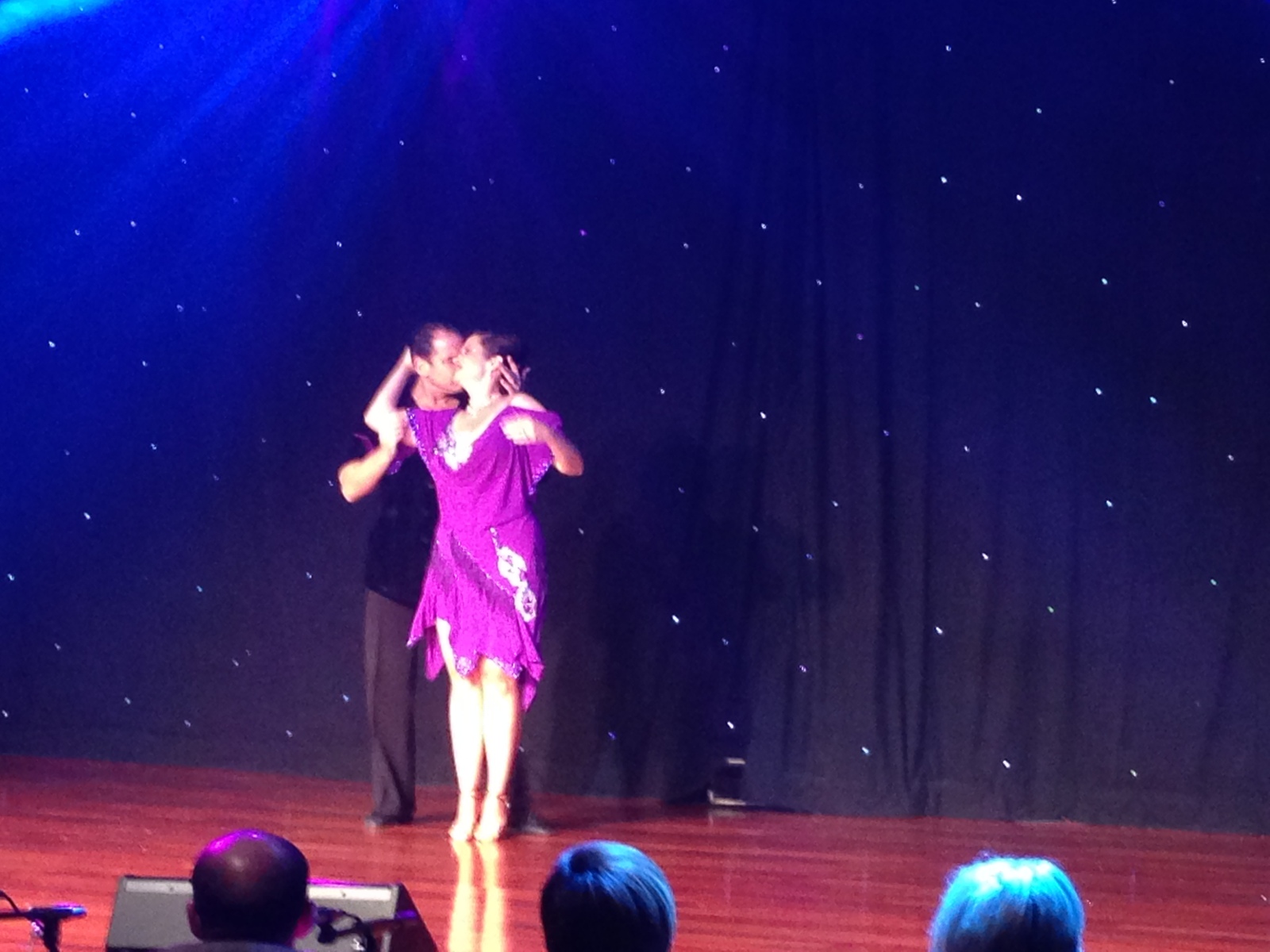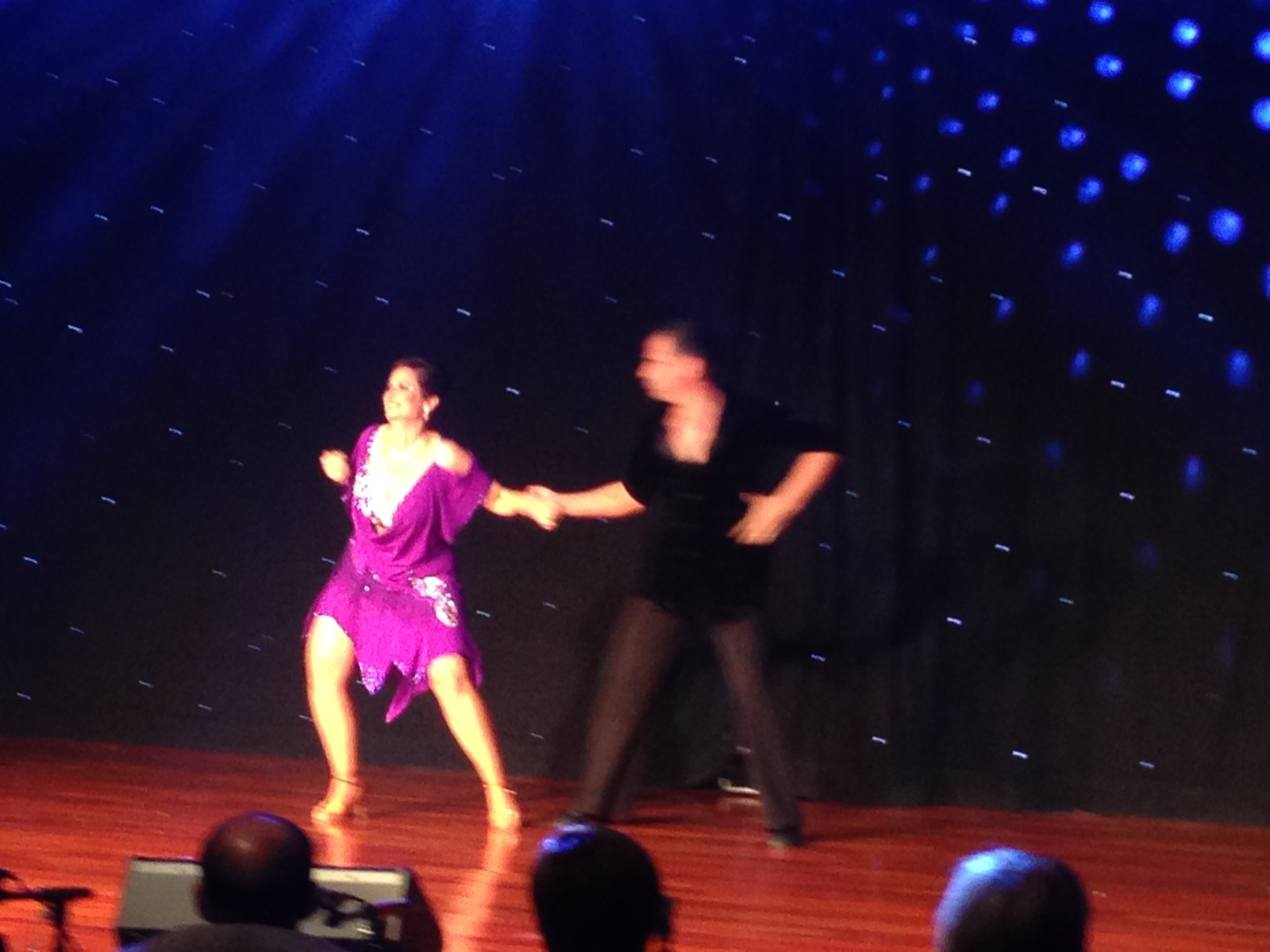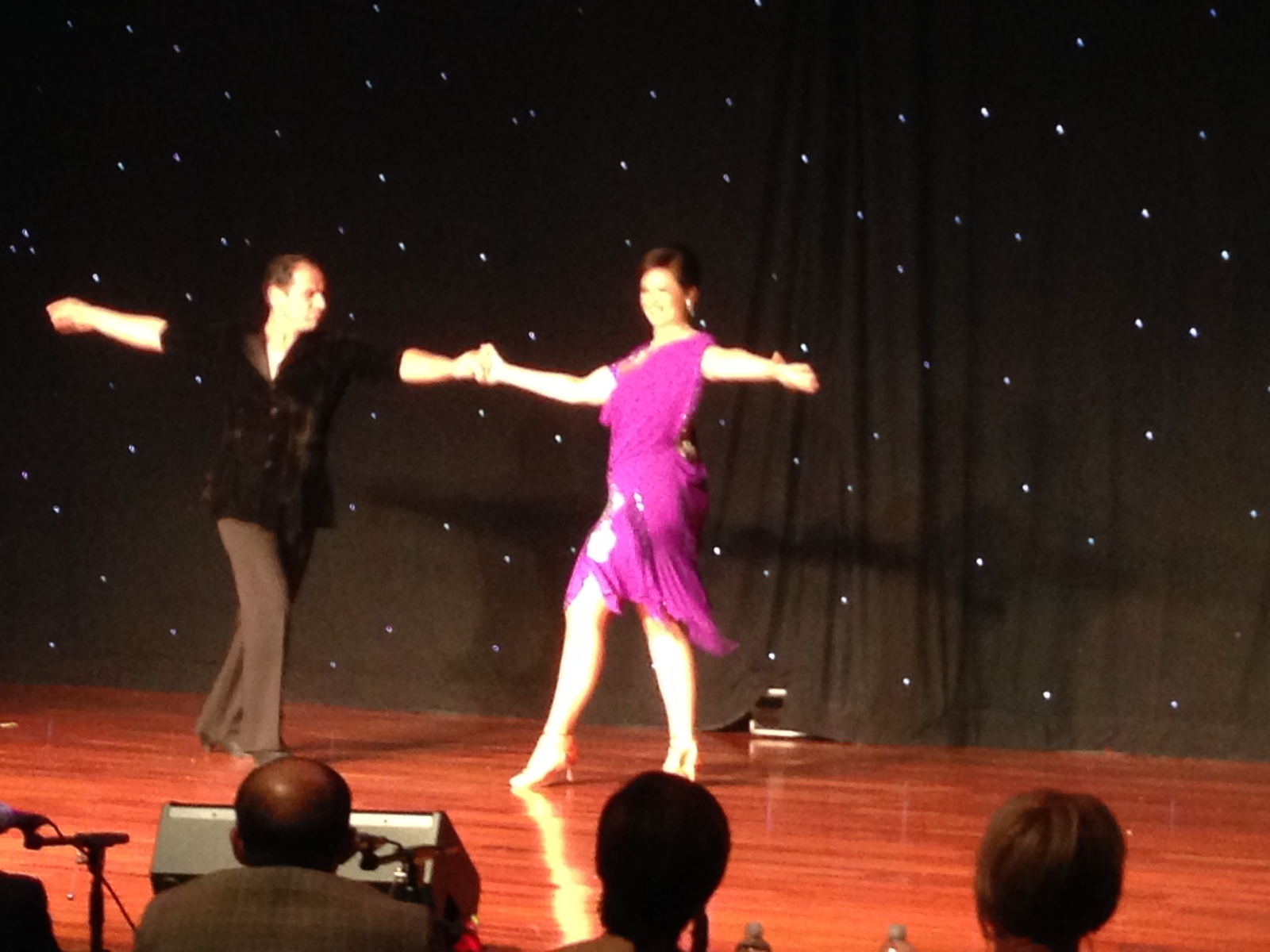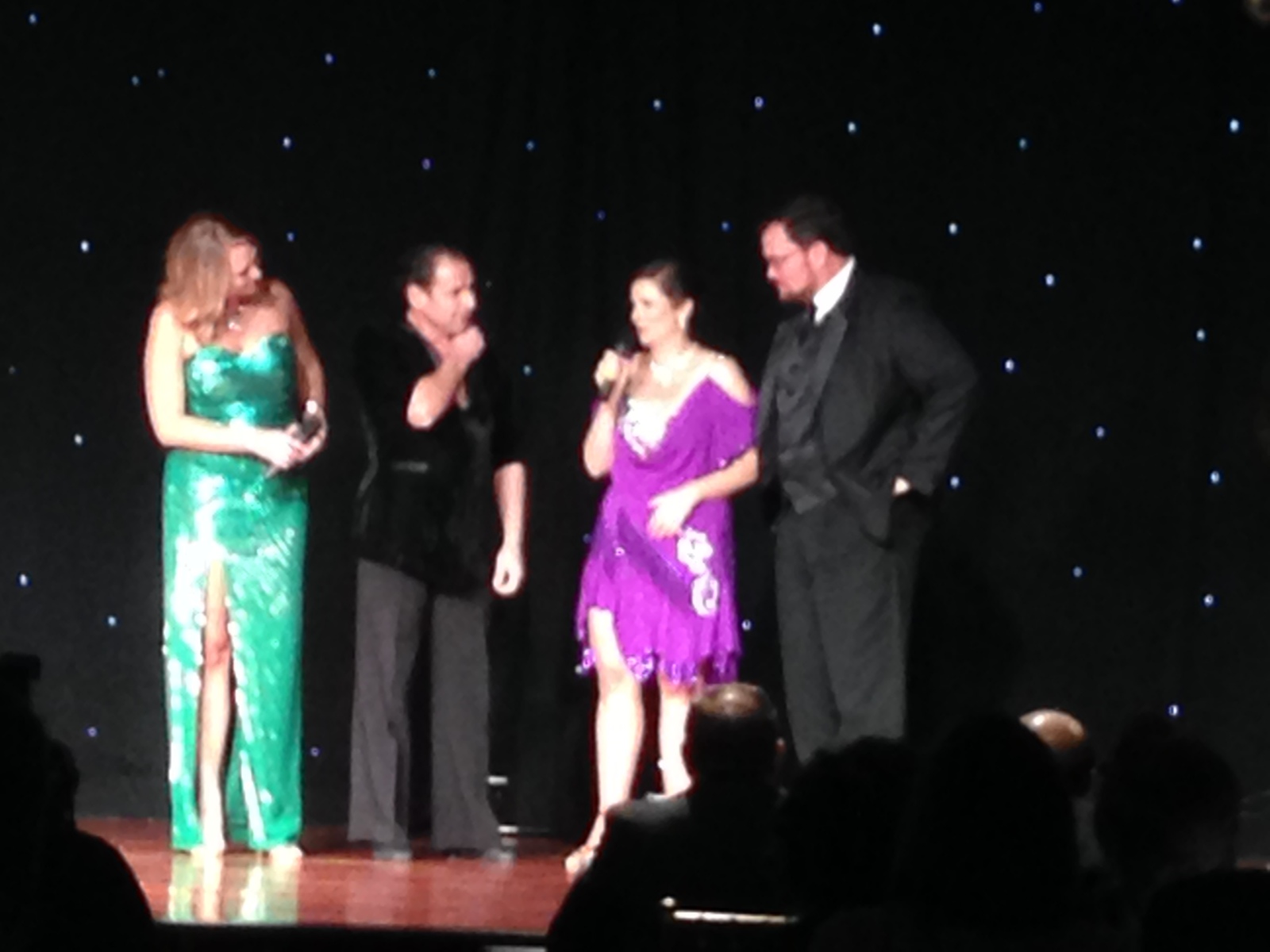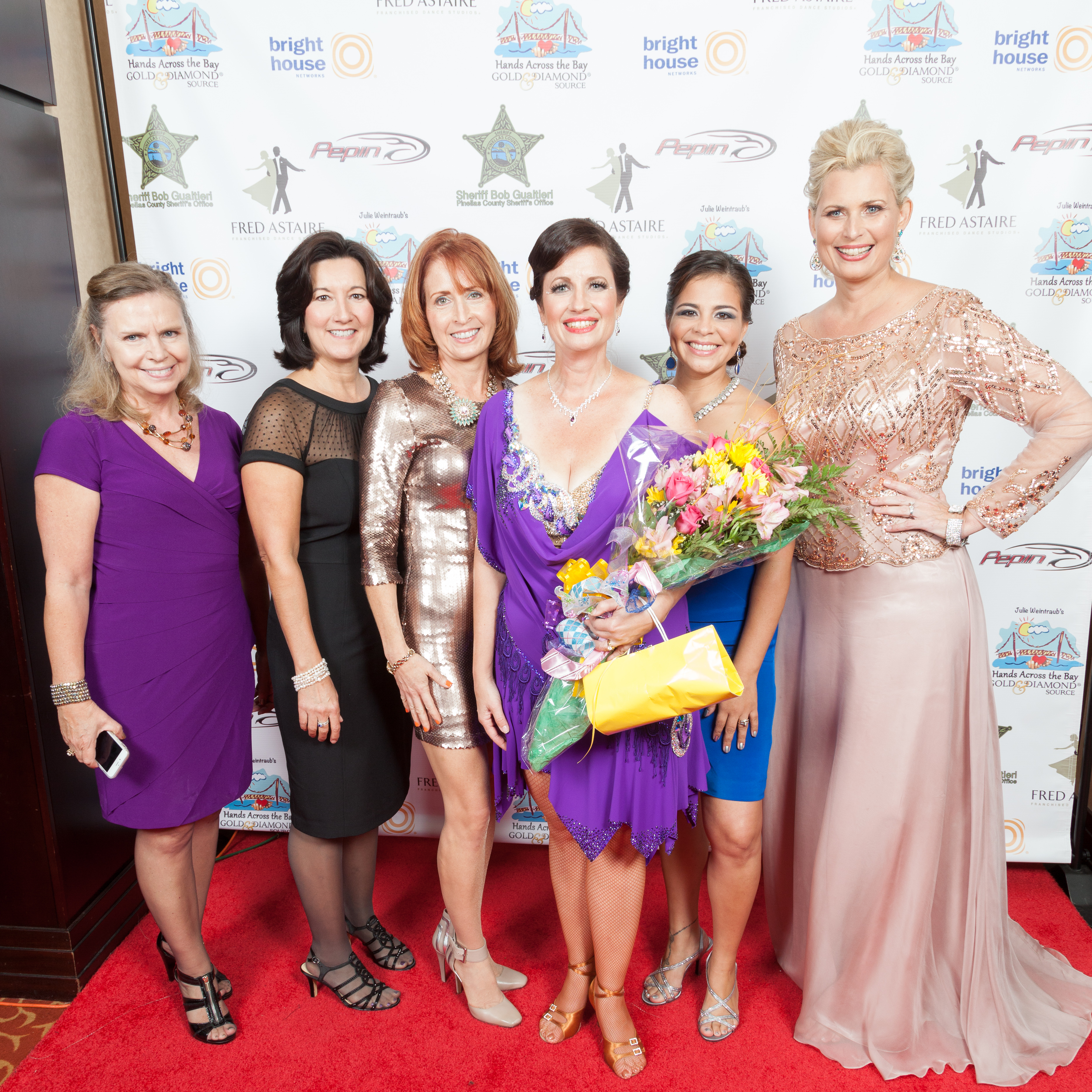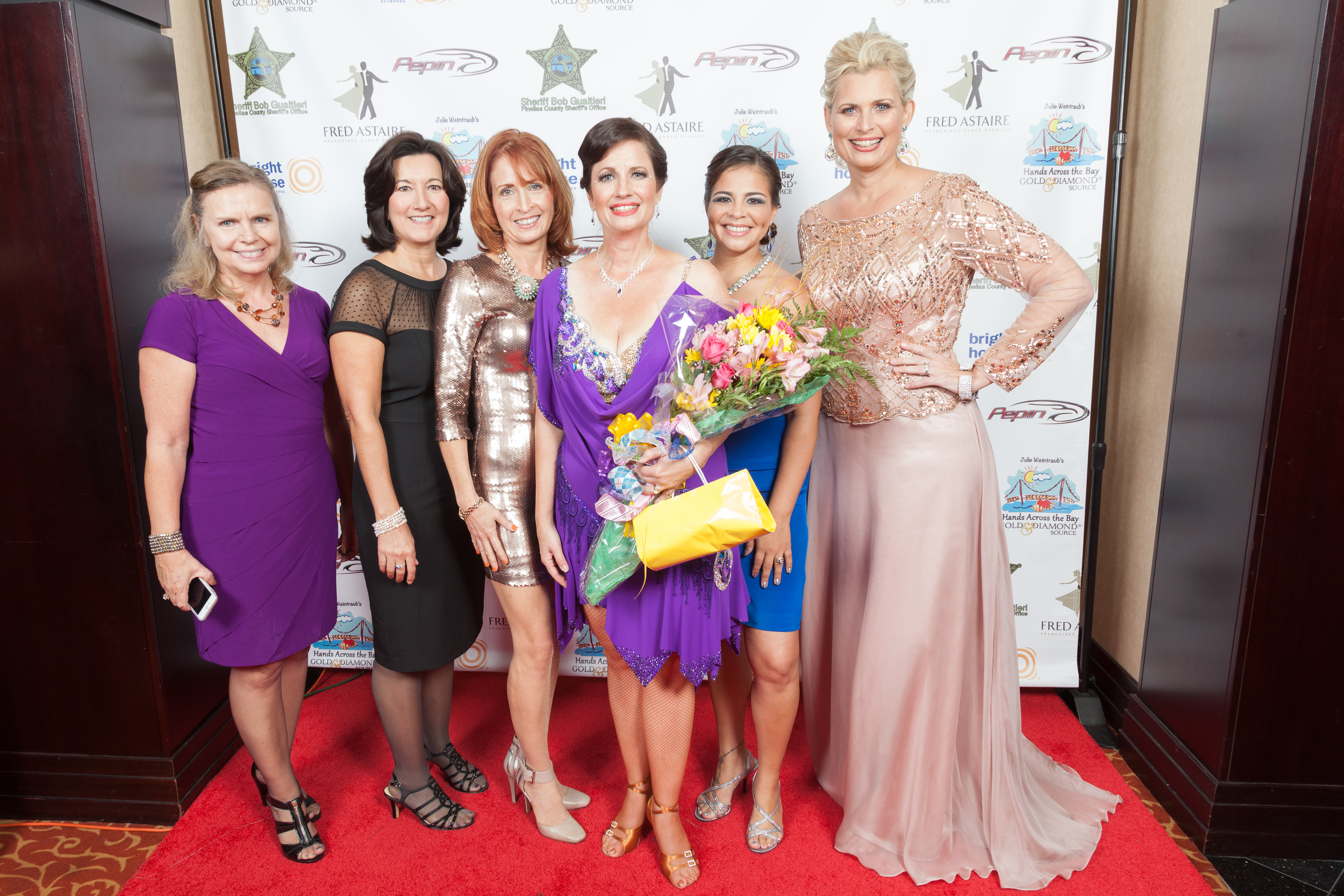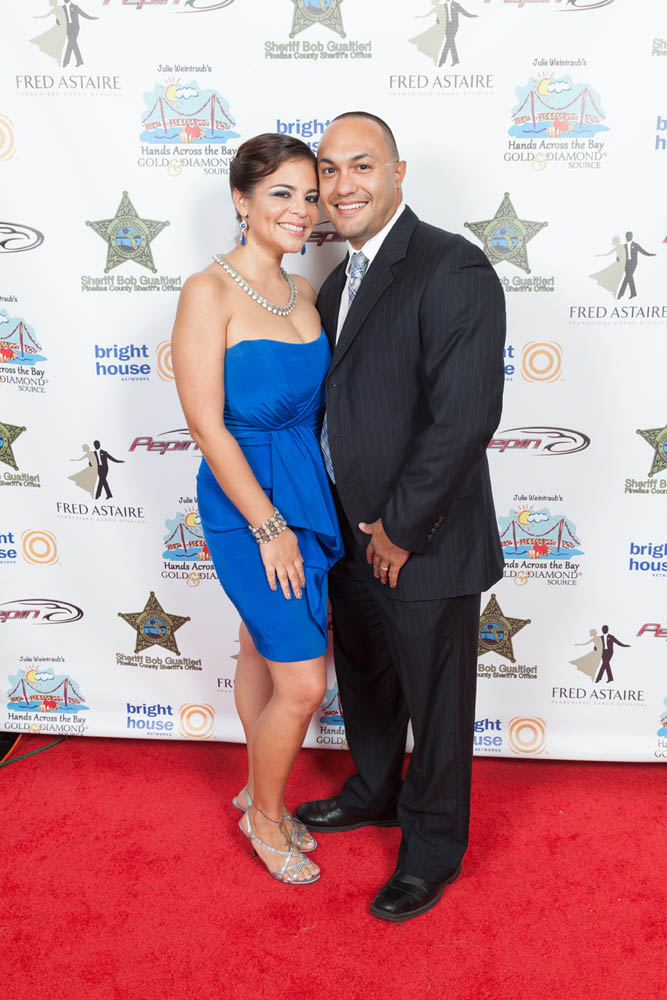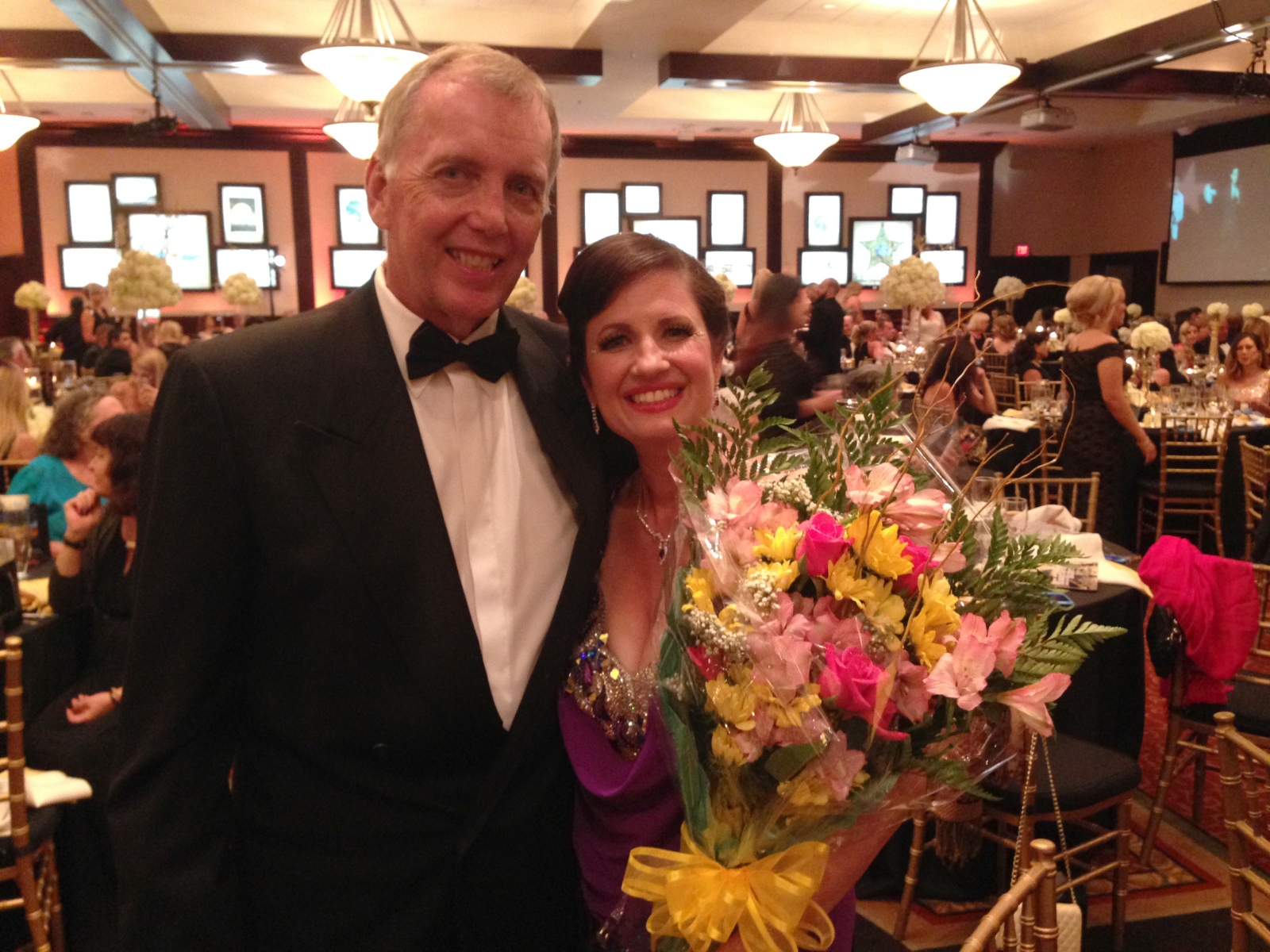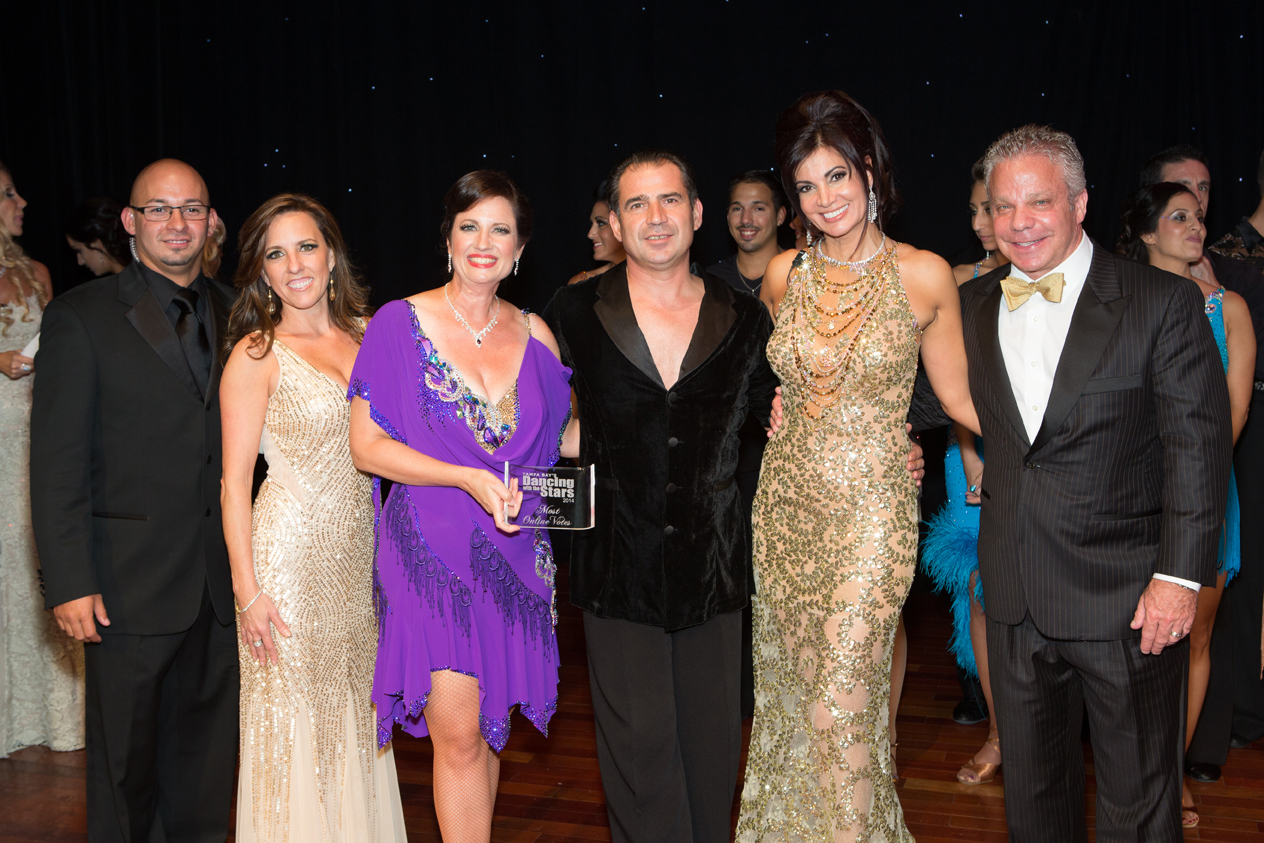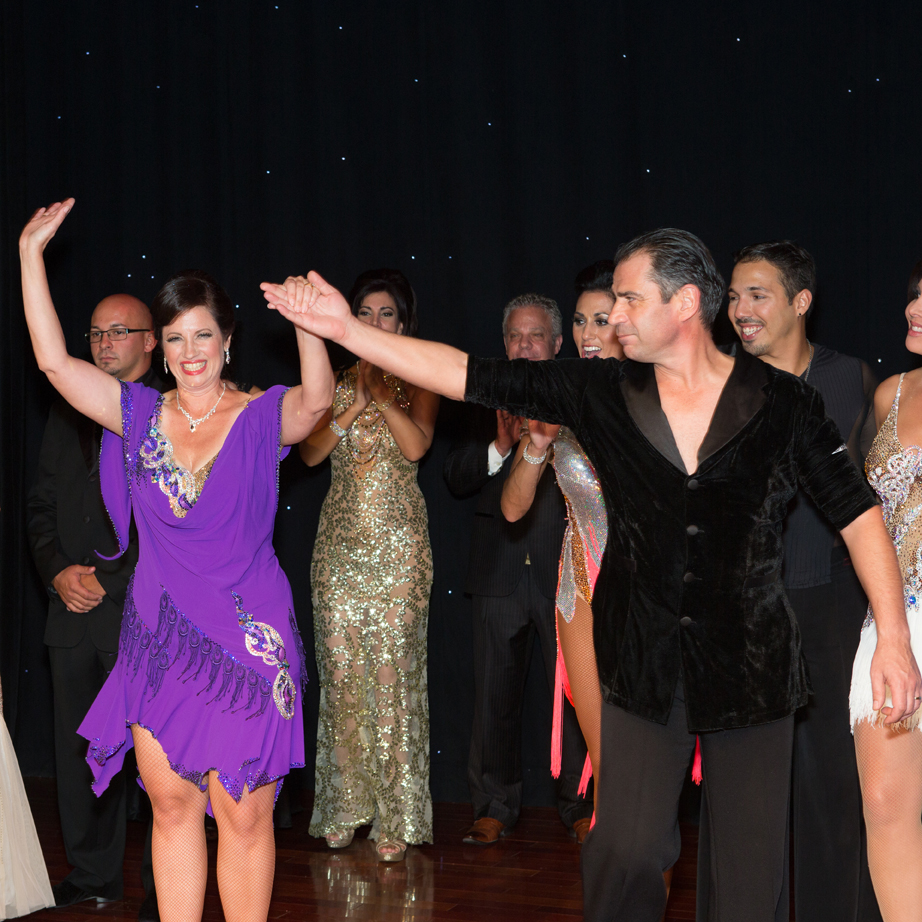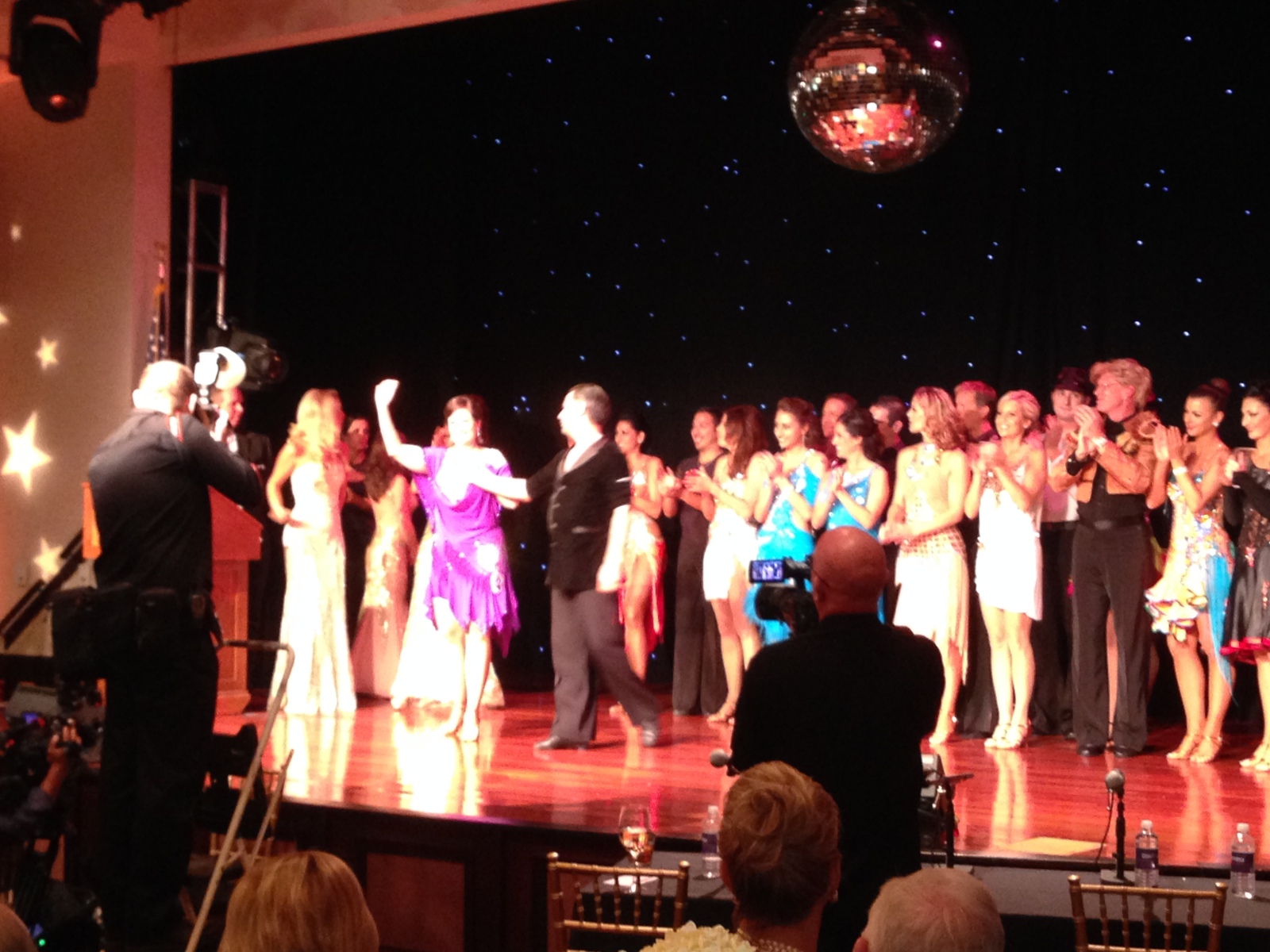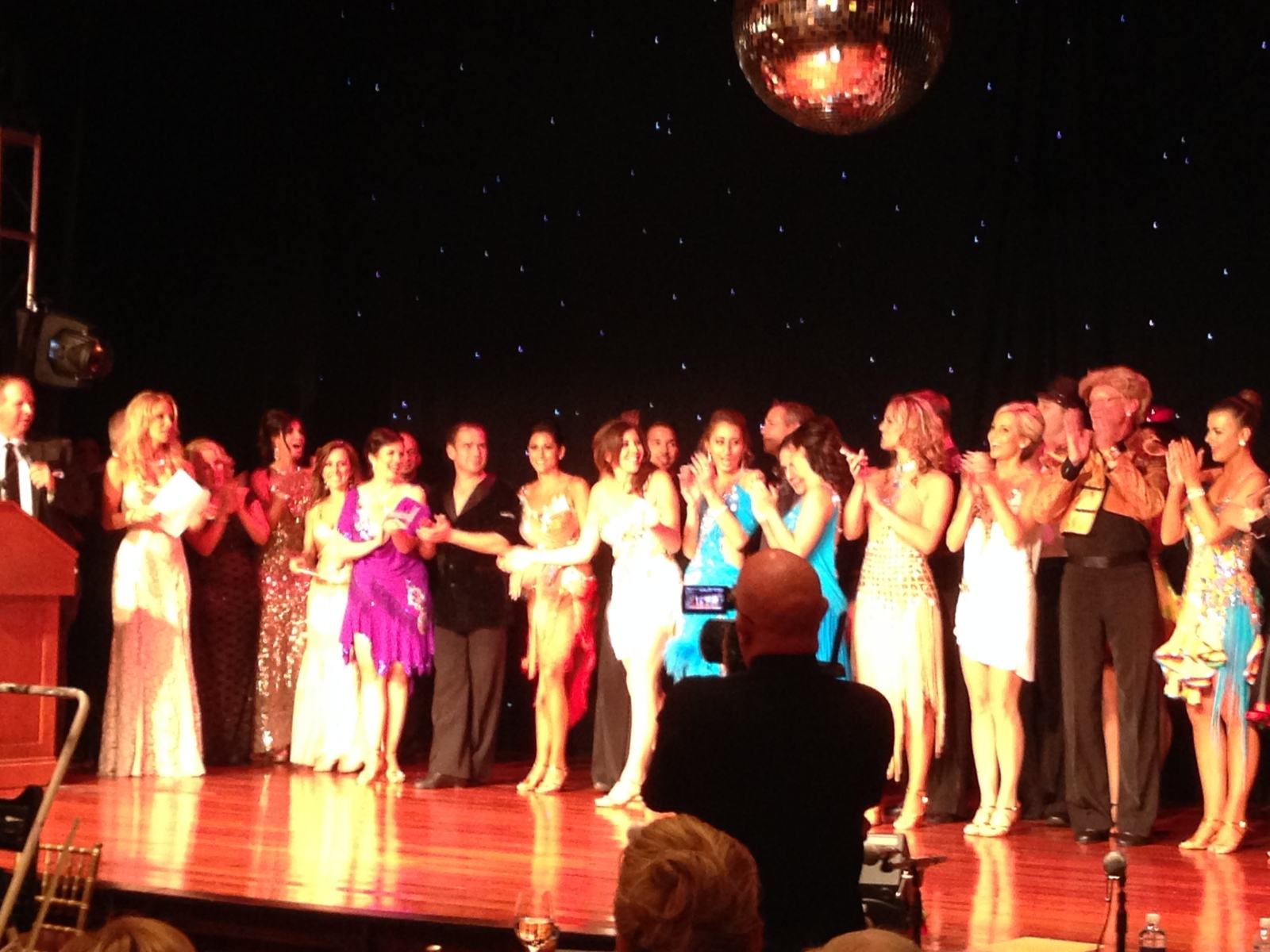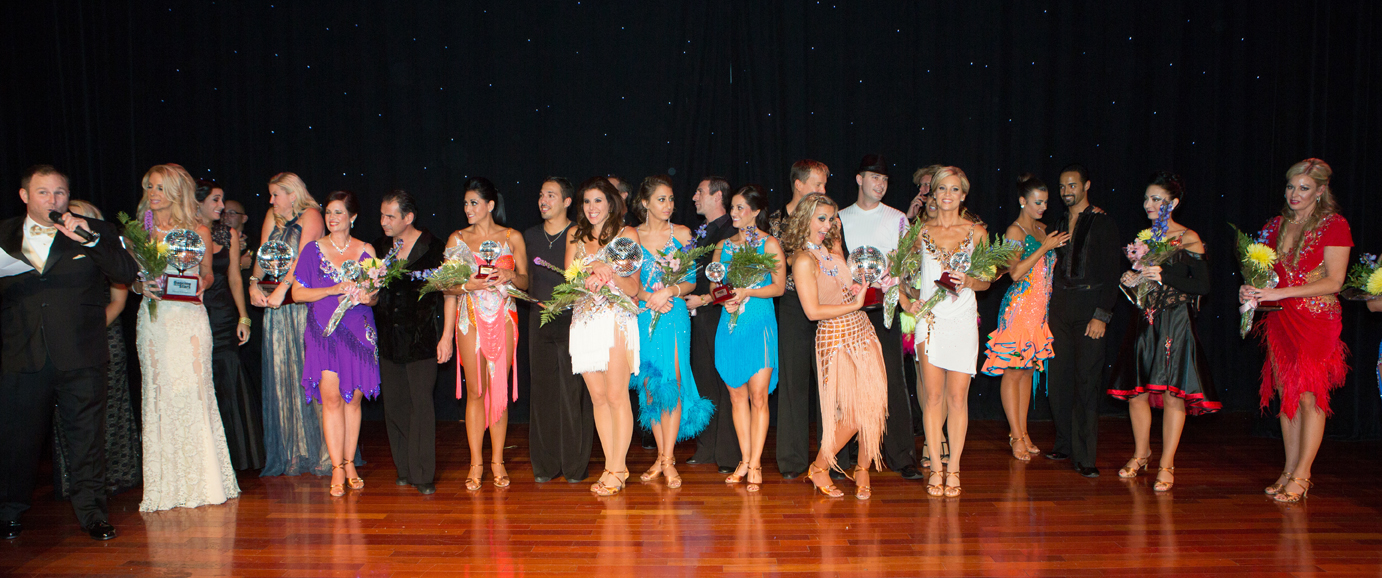 Karen's Sponsors
I'm delighted to share that On Point Executive Center and Rolling Pin Kitchen Emporium are my 'Celebrity Dancer' sponsors!
Hi.  I'm Karen Mertes, a Lt Col (Ret) from our United States Air Force.  I'm Founder & President, Fulfill Your Destiny, Inc., www.fulfillyourdestiny.org, a 501(c)(3) non-profit corporation helping people in our greater Tampa Bay community.  I use an entrepreneurial business model in fundraising for Fulfill Your Destiny.  I raise money in 11 ways, 5 of which involve my offering a professional service or product for donation.  As a professional motivational speaker with the Professional Woman Network and the National Speakers Association, I have my tax-deductible honorariums donated directly to Fulfill Your Destiny.  I share with national audiences how to Triumph through Tragedy, Command your Destiny when you INSPIRE yourselves and others to live the life you've always envisioned.
What you may not yet know about me is that I'm also a Traumatic Brain Injury, a (TBI) survivor.  Imagine if you could no longer do what you're doing today.  If everything you've worked for educationally and professionally was gone in an instant.  This is my story.
February 7, 2007 was the day that forever changed my life's path, my life changing moment.  I was a Lieutenant Colonel serving in our United States Air Force and was driving the speed limit on I-75 when I was struck at approximately 7:20 PM by a drunk driver traveling over 100 miles per hour.  He had a blood alcohol level of .221 nearly three times the legal limit.
Both vehicles were totaled.  My axle snapped in half and was pushed into my transmission, causing my brakes and steering to fail.  My vehicle's undercarriage dragged creating sparks for a distance the equivalent of 3 football fields.  The smell of burning rubber was horrifying as I had a full gas tank and worried it would catch fire.
The impact upon my head and brain were multiple G-forces.  My brain cracked and bled inside my skull.  I made a futile attempt to regain control of my vehicle as my car slid sideways down the interstate, with cars in the remaining lanes traveling by me at highway speeds veering around my car to avoid hitting me.
During this time as my life hung in the balance, I made a bargain with God.  I promised God that if I were blessed to live, I'd spend the rest of my life helping others.  This promise was the beginning of my non-profit Fulfill Your Destiny.
Karen is proudly sponsored by On Point Executive Center and Rolling Pin Kitchen Emporium as her 'Celebrity Dancer' sponsors
This year's beneficiary charities include:  Academy Prep Center for Education, Angels Against Abuse, Inc., Housing & Education Alliance, Inc., Ready for Life, The Kind Mouse Productions, Inc. , The Pepin Academies, Inc. and Voices for Children of Tampa Bay, Inc.
How can you help?
From July 9 – Oct 3, 2014 please click on the 'Vote' button, or call the number listed, then vote for Karen Mertes.  All votes are tax-deductible and cost $10 each. Your tax-deductible donation of $10 to $1000 will benefit Hands Across the Bay and this year's seven beneficiary charities.
This popular event will take place on Saturday October 4, 2014 at the beautiful Pepin's Hospitality Centre.  You may continue purchasing votes throughout the evening while enjoying epicurean delights, phenomenal auction items, as well as remarkable entertainment by Fred Astaire Dance Studios of Tampa Bay.
If you'd like more information about this event, please visit www.dancingforcharity.com.
Karen is proudly sponsored by On Point Executive Center and Rolling Pin Kitchen Emporium as her 'Celebrity Dancer' sponsors
About On Point Executive Center
With more than 30 years combined experience in the Virtual Office and Executive Suite industry, we are prepared to listen – accommodate – and serve!  Small business owners can't afford all the luxuries of the large corporate entities.  By using our shared services you have access to them when you need them, pay for them only when you use them and leave the management and upkeep to us.
About Rolling Pin Kitchen Emporium

Our History 
In February 1995, Karen and Dave West became local business owners with the opening of Rolling Pin in the Brandon Town Center Mall. Their second store was re-opened in Tampa at WestShore Plaza in May 1997. After 12 years in the business, Karen and Dave decided to take Rolling Pin in a new direction. This overall new concept is intended to allow customers to sample products, purchase retail kitchen tools, and develop cooking skills necessary to become confident home chefs.
In 2006, Karen and Dave closed the Brandon and Tampa locations and in August opened a 4500 sq. ft. store in Brandon. The store offers a 1,000 sq. ft Culinary Center and approximately 3,000 sq. ft of gourmet retail space. It also features a Demonstration center and Coffee Center. The idea for this new and larger concept has been in the works for a number of years and is now a dream come true for Karen and Dave, who have a passion for food and cooking. They also have extensive backgrounds in food service and management.
We Offer
If you have been looking for that one special kitchen tool that no one seems to have, then you have come to the right place. If we do not have the item in stock or just do not carry it, we will assist you in locating it.
We offer a full array of products, including quality cookware, professional cutlery and kitchen tools that are used by professionals and home chefs alike. Rolling Pin also boasts a well-trained and knowledgeable staff that is able to assist you with your culinary needs.
Additionally, we host Cooking Classes and Live Demonstrations. The classes are FUN to attend, and feature tips and techniques that will help expand your culinary skills.